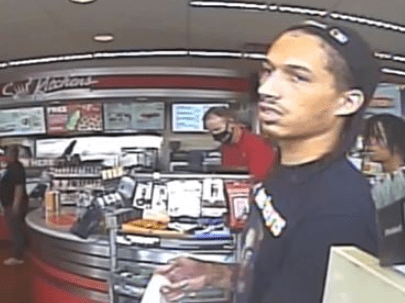 Crime Stoppers released photos of a suspect in a drive-by shooting in south Wichita.
The shooting happened on September 17, in the 1600 block of E. Del Mar, close to South Hydraulic and I-135. Two people were standing outside of a home when someone in a blue sedan drove by and fired. Nobody was hurt.
Anyone who knows more is asked to call police directly at 268-4407. You can also call the See Something, Say Something Hotline at 519-2282, or Crime Stoppers at -267-2111.