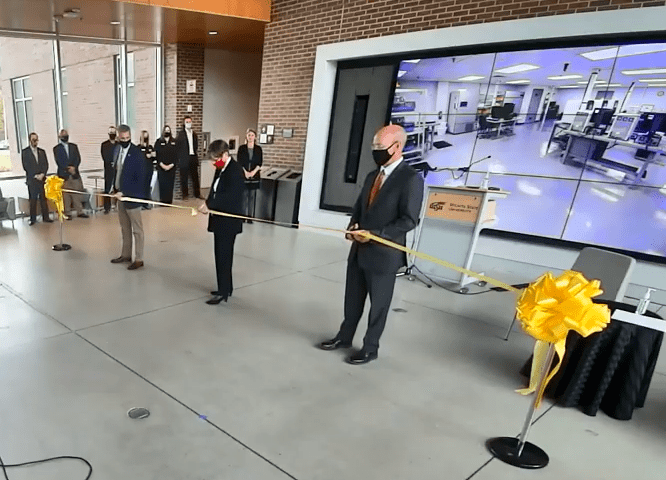 Wichita State University officials had a ribbon-cutting ceremony Monday to open a new lab for COVID-19 testing.
The Molecular Diagnostics Lab is located in the John Bardo Center on the university's Innovation Campus.   At full capacity, it will be able to process as many as 4,500 tests per day.  The lab will receive swabs from doctor's offices and clinics across the state and it will have test results within 24 hours.
Kansas Governor Laura Kelly and Sedgwick County Commission Chairman Pete Meitzner took part in the ceremony.   Governor Kelly said the lab will be an important tool for the state's coronavirus testing strategy to isolate hot spots and work to ensure that schools and businesses can stay open safely.   She said it's another example of the forward-thinking initiatives that make the state's research universities important in the effort to contain the COVID-19 virus.
WSU interim president Rick Muma said the lab combines many of the university's strengths, in helping the community solve problems through research and other activities.  He said the lab will also help diversify the state's economy, add jobs, increase access to health services, and will reduce health disparities.