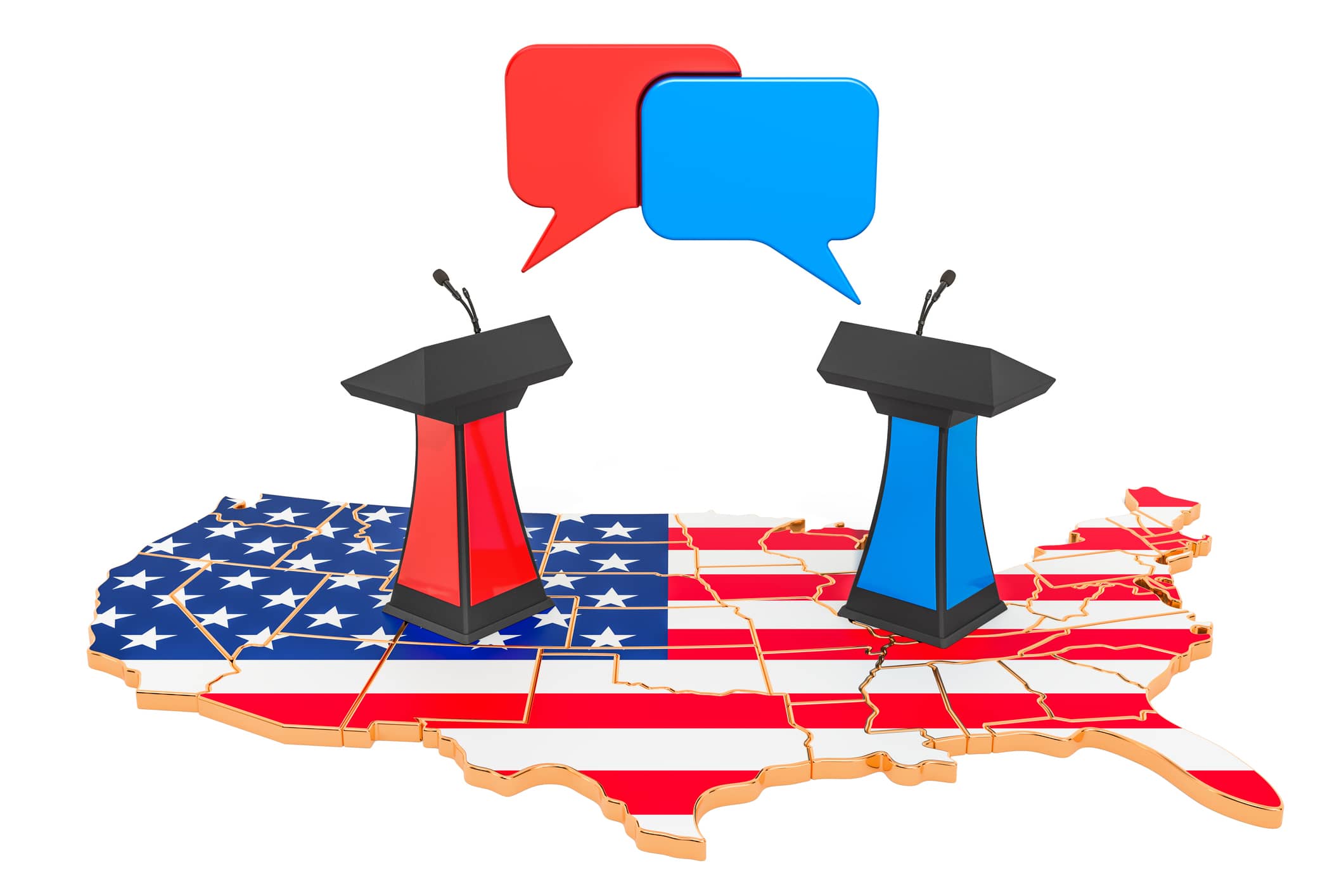 American Debate concept, 3D rendering isolated on white background
The YouTube channel Bad Lip Reading is known for taking NFL player clips and putting bad lip reading over what they are actually saying and it's hilarious. Well they've now taken on the first Presidential debate.
No matter who you're voting for, this will give you a belly laugh.
Photo Credit: IStock Photo