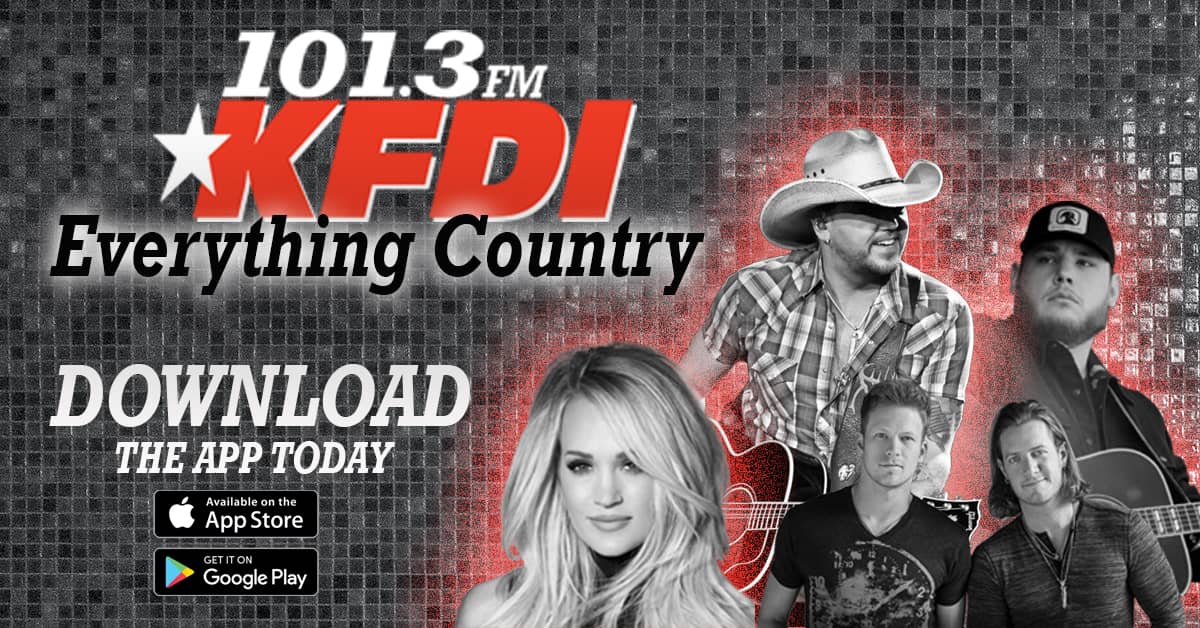 The new 101.3 KFDI app is like nothing we've had before.  Built for the best streaming experience and packed with features.
Download the free 101.3 KFDI app and enjoy your favorite radio station from anywhere. Available 10.3.2020 in your App Store or in Google Play.
101.3 KFDI App Features:
– Listen Live from anywhere on your phone or tablet.
– Stream in HD the way the music was mean to be heard.
– Send a message directly to the studio using the "Open Mic" feature.
– Sign-up for "song alerts" and get notified before your favorite song plays.
– Opt-in for "push notifications" and get breaking news and severe weather alerts.
– Get "On Demand" content from the KFDI Morning Show and other personalities.
– A news feed from the award-winning KFDI News Room with important local stories.
The new 101.3 KFDI app replaces a similar app from SummitMedia and a Radio League app which are no longer supported.  To avoid confusion, you may want to uninstall previous apps.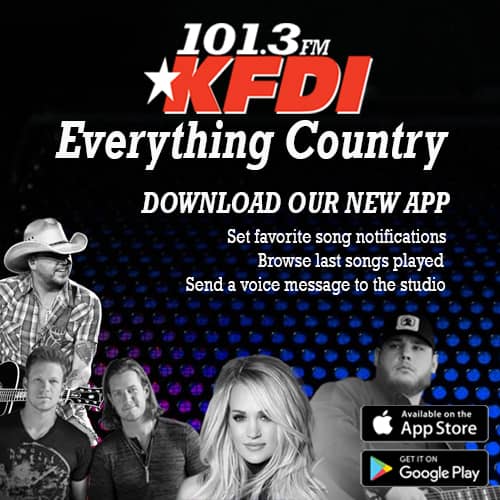 And exciting news! There's now a Classic Country AM1070 app.
Stream all your favorite CLASSIC COUNTRY hits anytime, anywhere.