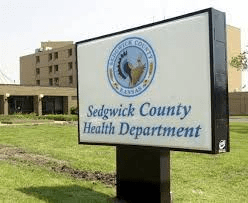 Sedgwick County's mobile COVID-19 testing lab will be running in Wichita on Thursday, and will offer afternoon hours.
Testing is taking place at the YMCA Farha Sports Center, at 3405 S. Meridian. Free walkup tests will be offered from 11:30 a.m. to 2:30 p.m., and are available regardless of symptoms. The mobile labs have been seeing a good turnout, so be ready to be there early if you want to make sure you get a test.
Appointments for the drive-thru site in east Wichita are also still being taken. You can schedule a test without showing COVID-19 symptoms, but priority will be given to people who are sick. Call 660-1022 to make an appointment.