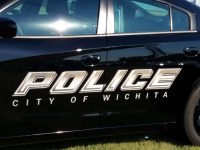 Police found the body of a 50-year-old man at a central Wichita home late Wednesday morning.
A neighbor called 911 around 11 a.m. and reported that the door to a home was open in the 600 block of South Ida.  Officers went inside and found Kamilu Boyede dead from several gunshot wounds.
Police are asking for anyone with information to call homicide detectives at 268-4407, Crime Stoppers at 267-2111 or the See Something Say Something hotline at 519-2282.