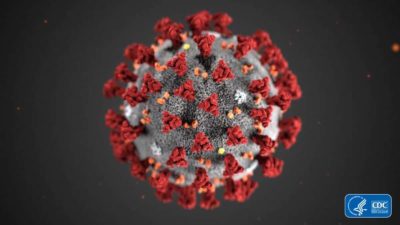 By the Associated Press
Republican legislators and Kansas' GOP attorney general say privacy is key, as lawmakers prepare to decide whether to rewrite a law that allows people exposed to COVID-19 to refuse to disclose their close contacts to health officials.
Democratic Governor. Laura Kelly wants legislators to rewrite the law enacted last year, arguing in a recent interview that provisions allowing people to opt out of contact tracing "served no purpose." Some health officials say the law hinders efforts to trace new coronavirus cases to their source and warn others who might have been infected.
Attorney General Derek Schmidt and Republicans in the GOP-controlled Legislature aren't ruling out changes, but some said they want to make sure people's privacy remains protected. The law was enacted for the COVID-19 pandemic and is set to expire May 1, forcing legislators to review it during the annual 90-day session opening Monday.
"The right to privacy is a constitutional right that we all hold, so I think any time that you do anything to impede or step on that, that you have to be very cautious," Sen. Richard Hilderbrand, a Galena Republican and the incoming chair of the Senate health committee, said Tuesday.
The law is set to expire May 1.