The Star Spangled Salute is brought to you by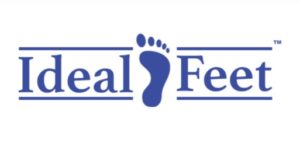 Today's Star Spangled Salute honors 97-year-old Jewish World War II Veteran William "Willie" Kellerman.  Fighting for our country, he stormed the beaches of Normandy.  The greater battle would come when he was taken prisoner by the Nazis.  Stealing a bicycle, Willie survived a couple of gunshot wounds and escaped his captors.  The bike got a flat and he took it to a repair shop — which wound up being a secret French resistance headquarters. So many years after this ordeal, Willie is finally receiving his Prisoner or War Medal and his Purple Heart, two medals that a long over due.  Congratulations Willie and THANK YOU for your service.
"After I escaped, I went to a French farmhouse because it was at night," Kellerman recalled. "He took my uniform and burned it and gave me French clothes and a beret."
When he saw German troops in the streets, Kellerman said he greeted them by saying "bonjour." It took about a month before Kellerman was reunited with the U.S. Army's 79th Infantry Division.
Rather than being sent home — as Kellerman said he should have been as a POW — his commander sent him back into the fight, where he was shot twice by a sniper in 1945. He believes he was forced back into action because he was Jewish.