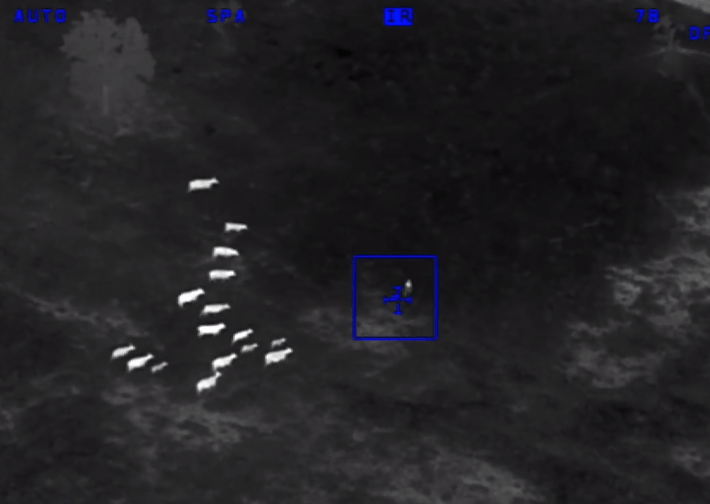 This REALLY happened in Florida.  Thieves stole a car and while running from police crashed into a ditch.  The driver makes a break for a farmer's field and what results is a reverse cattle drive!
The cows corralled the suspect and 'drove' her to the edge of the field. One cow almost comes in contact with the woman hoofing it across the field.  As she climbs a fence to escape the cows, she runs right into the police.  Looks like the cows were on the side of law enforcement.  Nice "moooove" cows!
Here's the helicopter video from the Seminole County Sheriff's Office.  You can also watch the video below.