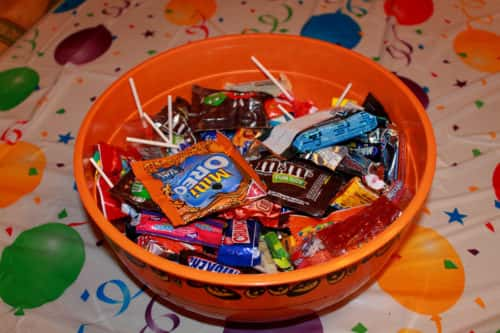 Kansas – Drivers are reminded to be aware of kids out trick-or-treating tonight.
AAA Kansas says Halloween is one of a handful of days when there is an increase in pedestrian accidents and deaths. Making sure your kids are visible can help prevent accidents. Giving kids some kind of light, and putting reflective tape on their costumes can help make it easier for drivers to see them after dark. Making sure kids stay on sidewalks, and keep from crossing streets between cars can also help prevent accidents.
Drivers are asked to be extra cautious, and to avoid all distractions while driving tonight. AAA suggests driving below the speed limit to give yourself extra reaction time in case you have to brake suddenly.
Kids looking for candy are not the only dangers drivers should watch out for. DUI"s typically spike on Halloween night, so keep an eye out for impaired drivers. If you're going to be drinking, AAA asks you to plan ahead and be sure you have a safe ride home.