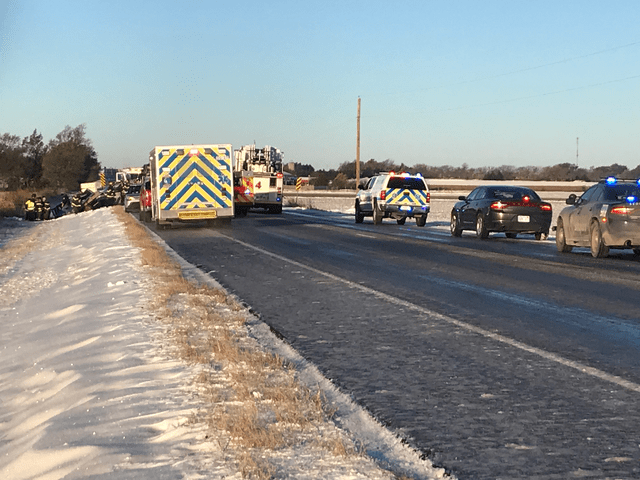 A Goddard high school senior was killed in a crash Tuesday morning.
It happened shortly before 7:30 a.m. on 21st Street, near 167th Street West.  The Sedgwick County Sheriff's Office says 17-year-old Conner Richuber was driving a pickup struck westbound on 21st Street, when he crossed the center line and his truck collided with a GMC Yukon SUV.
Richuber was pronounced dead at the scene.  The driver of the Yukon was taken by EMS to St. Francis Hospital in critical condition.
The sheriff's office believes icy roads and speed contributed to the accident, but they are still investigating what happened.