A Kansas man is charged with first-degree murder and child abuse in the death of a 2-month-old boy.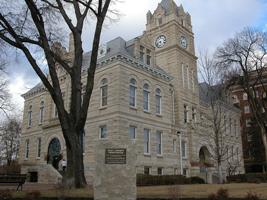 23-year-old D'Khari Lyons of Manhattan was arrested Thursday. He is jailed on $500,000 bond and does not have a listed attorney.
Police in Manhattan responded on Nov. 8 to a call that an infant was not breathing. The child was taken to a Manhattan hospital, then flown to a hospital in Kansas City, Missouri, where he died.
The child's name has not been released and authorities have not disclosed if Lyons was related to him.