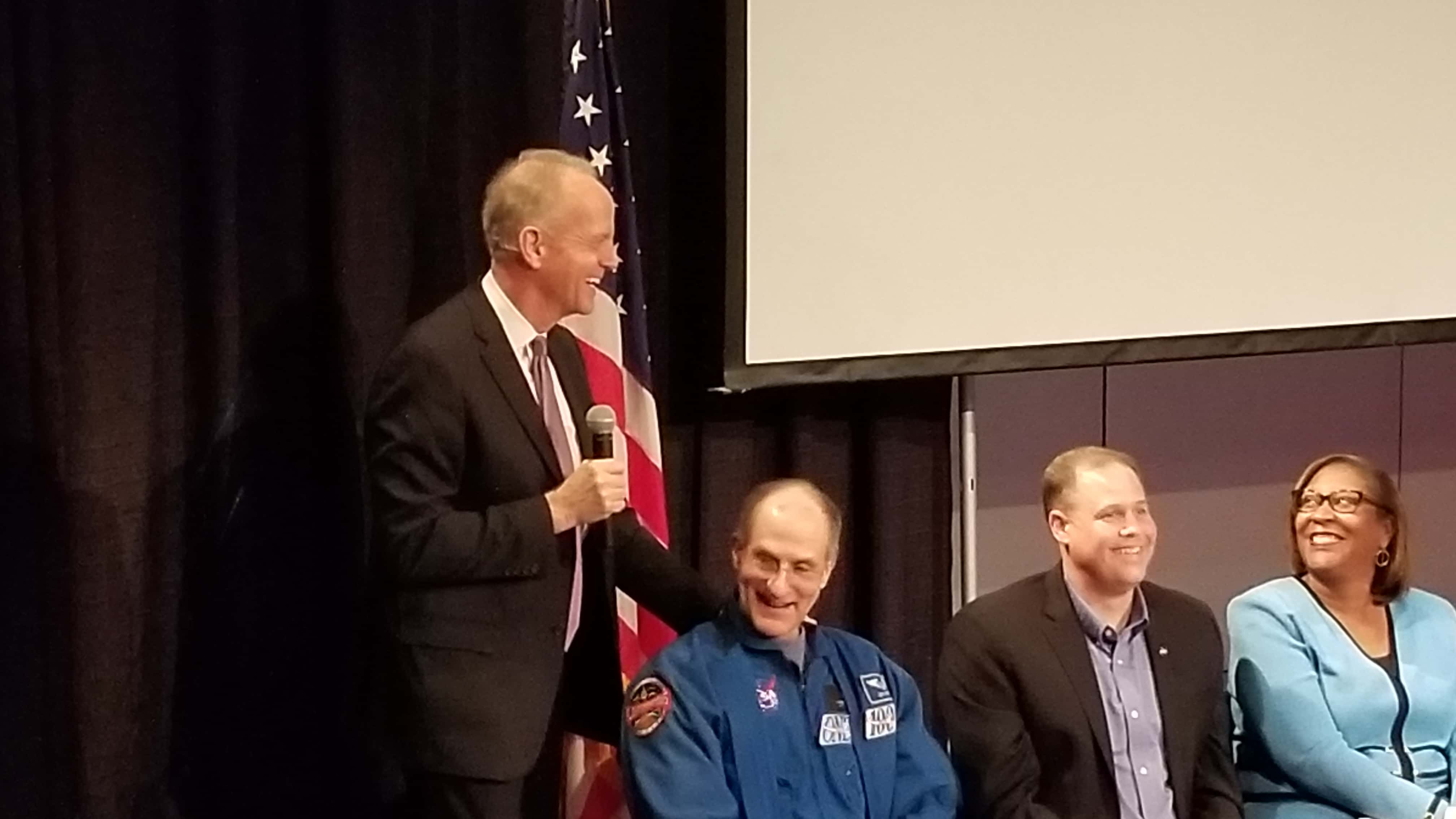 WICHITA, Kan.
Astronaut Don Pettit and the head of NASA, Jim Bridenstine, spoke to students in Wichita Saturday about science, technology, engineering and math education.
Kansas Senator Jerry Moran chairs the subcommittee in appropriations that funds NASA. He said he wanted to use his position to show that the National Institute for Aviation Research in Wichita can help the government aerospace sector.
"Much of what NIAR does involves the private sector, commercial airlines," Moran said. "There is so much efficiency, cost-savings and science that can be applied to the government side of aerospace. We want to make certain that asset that NIAR is is known by government officials."
Moran said the Air Force, the Navy, the Marine Corps, and now NASA have visited NIAR.
"We want Wichita to remain the air capitol of the world, and want to use the opportunity I have with NASA to do so," Moran said.
The NASA administrator has a local connection, which Moran said he used to bring Bridenstine to Wichita.
"The administrator came here as a young person growing up in Tulsa," Moran said. "On our first meeting, he indicated that he wanted to come back and see the Cosmosphere. So, we used that statement to bring him to Kansas and to use him and his abilities to capture the students across our state."
Before stopping by the Cosmosphere, Pettit and Bridenstine spoke at Exploration Place Saturday morning and answered questions from a few students. The questions ranged from nuclear power in space to which degree paths to take to work at NASA.
Moran said you can't compete with an astronaut when it comes to inspiring a new generation into STEM fields.