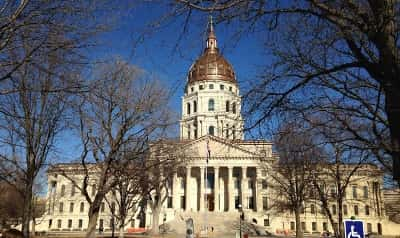 TOPEKA, Kan. (AP) Kansas is reporting it collected $2.5 million more in taxes than expected in November and extended its streak of better-than-anticipated figures to 18 consecutive months.
It is the longest streak of better-than-expected tax collections in more than 50 years. An AP spreadsheet compiled from monthly reports shows the state hasn't seen such a streak since at least May 1966.
The Kansas Department of Revenue reported Monday that tax collections were $500 million last month. The state's official forecast predicted $497.5 million.
The monthly surplus was 0.5 percent.
The state revised its fiscal forecast in November. Tax collections since the current fiscal year began in July have totaled $2.7 billion.
Tax collections for the current fiscal year are $220 million ahead of the previous fiscal year's collections, up 8.9 percent.