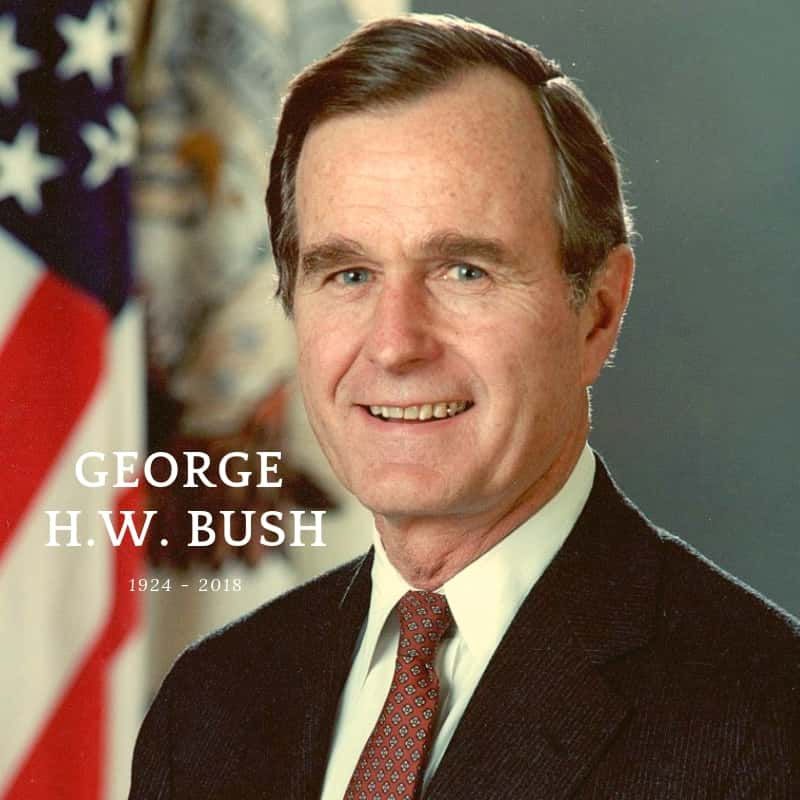 HOUSTON (AP) – More than 11,000 people paid their respects to George H.W. Bush as the 41st president lay in repose all night at a Houston church where his family worshipped.
Some visitors waited for hours Wednesday night to pay tribute to Bush, who will be buried Thursday following a funeral at St. Martin's Episcopal Church.
About 1,200 mourners are expected at the service Thursday morning. Delivering a eulogy will be James Baker, Bush's former secretary of state and longtime confidant.
Bush's grandson George P. Bush will give the other eulogy. He is the Texas land commissioner.
A special train has taken Bush's casket to the campus of Texas A&M University in College Station, where Bush will be buried at his presidential library next to his wife, Barbara, and their young daughter Robin, who died in 1953.   Flag waving-crowds lined the tracks as the train carried the flag-draped casket to College Station.   As the train passed through the towns a group of elementary students could be seen holding a banner that read "THANK YOU," firefighters saluted atop their truck on an overpass and a woman in a red hat held a sign that said "Rest in Peace George" with hearts.
Bush died at his home in Houston on Friday at age 94.