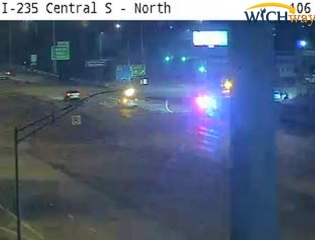 A Newton woman has died after a one-car crash in West Wichita, early Saturday morning.
The crash happened on the northbound exit ramp of I-235 at Central, just before 6am.
A 47-year-old Wichita man was exiting I-235 when the vehicle he was driving left the roadway for an unknown reason. He entered into the east ditch and struck a concrete drain.
The passenger, 24-year-old Kelsey Hanna,  later died from her injuries. A Kansas Highway Patrol crash reports indicates she was not wearing a seatbelt.