Christian James had 14 points and a career-high 13 rebounds to help Oklahoma defeat Wichita State 80-48 on Saturday at Chesapeake Energy Arena.
Markis McDuffie scored 19 points for Wichita State, but he made just 6 of 17 shots. No one else scored in double figures for the Shockers.
The Shockers, who beat Big 12 Conference member Baylor last Saturday, had been competitive in their other losses this season. The Shockers had been averaging 74.7 points per game before getting shut down on Saturday.
Wichita State hosts Jacksonville State on Wednesday.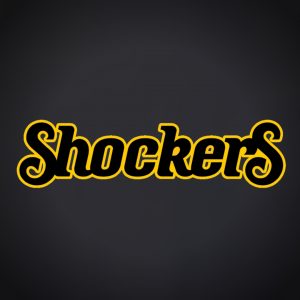 Story by the Associated Press.
Photo: Wichita State University [Public domain], via Wikimedia Commons