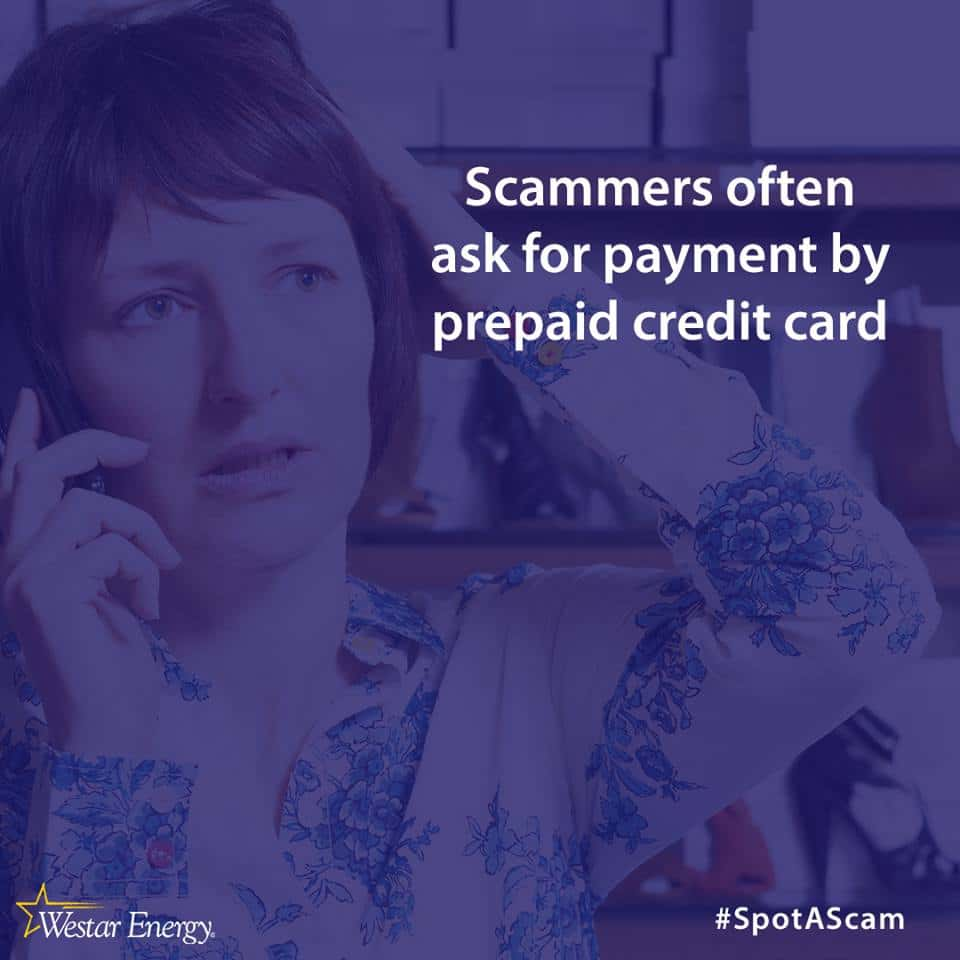 Westar Energy is warning customers again about scammers.
The utility says customers are receiving calls, sometimes using a recording, that threaten to turn off the customer's power if they don't pay an outstanding balance immediately.  The customer is directed to purchase a prepaid debit card to pay the fake bill.
The scammers are able to use software to make it appear the calls are coming from a legitimate Westar Energy number.  Westar says they never ask customers to purchase a prepaid card, and you will receive several advanced notices before your power is cut off.
If you get one of these calls and you're still not sure, Westar recommends double-checking your account.  You can also call the customer care line a 1-800-383-1183.