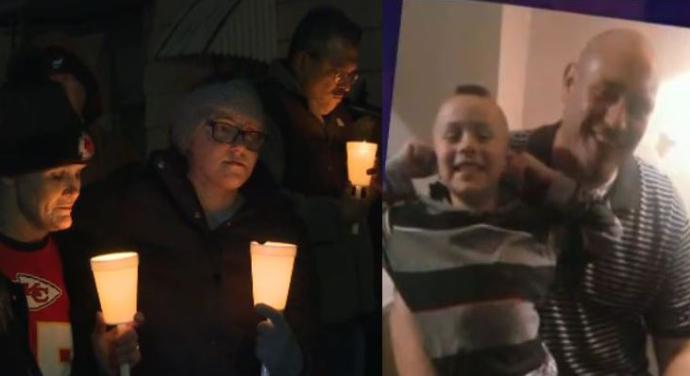 A group in Wichita held a vigil Friday night for the man shot and killed in a "swatting" incident one year ago.
Dozens gathered to remember Andrew Finch, the 28-year-old man a Wichita Police officer shot December 28, 2017 while responding to a 911 call that turned out to be a hoax. The group held a moment of silence at 7:03 p.m. Friday.
Three people face federal charges in connection with the online argument that led to the swatting call, including Tyler Barriss, who pleaded guilty to 51 charges related to false 911 calls in Wichita and across the country. Barriss is scheduled to be sentenced January 30th and faces up to 25 years in prison.
Photo courtesy our news partners at KWCH Channel 12