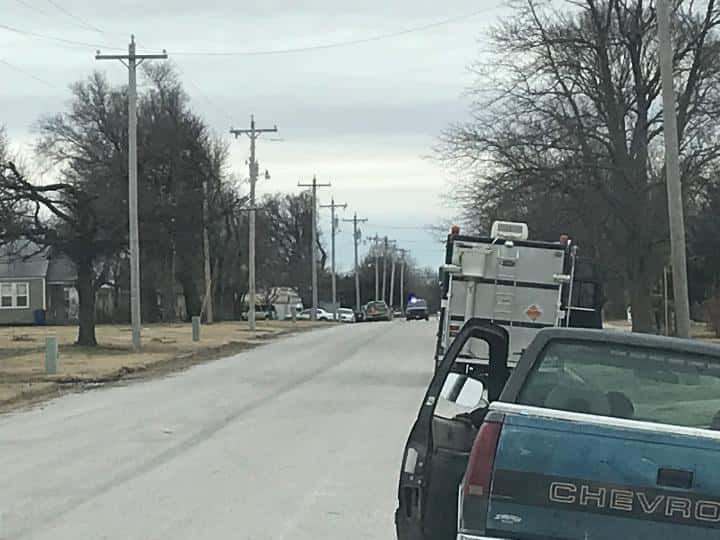 Multiple Law Enforcement Agencies assembled in Burden, Kansas, Sunday, in Northeast Cowley County to investigate suspicious objects that were found inside of a home.
Family members contacted Burden Police about the matter, and McConnell Air Force Base's Explosive Ordinance Disposal Unit responded, declaring the scene safe.
Main Street was closed from 1st to 3rd Streets.