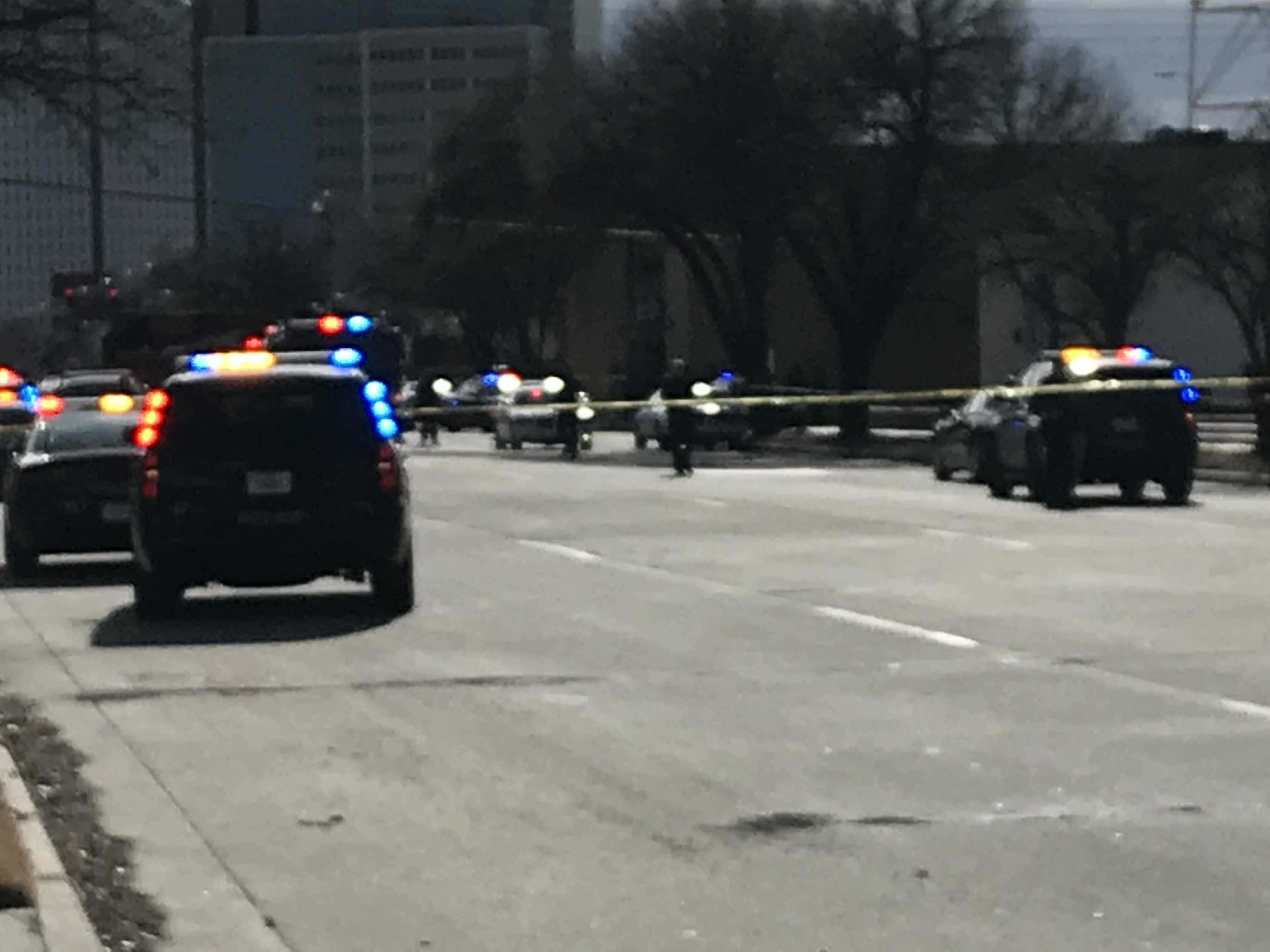 An officer-involved shooting outside the Sedgwick County Community Corrections building has sent a 29-year-0ld man and a Wichita Police officer to the hospital.
It happened shortly after 1 p.m. in the 900 block of North Main near downtown Wichita.  Deputy Police Chief Troy Livingston says officers had gone to the building with an arrest warrant for a 29-year-old man who was expected to arrive at the building.
Livingston says when the officers, and possibly US Marshals approached the man, he reversed his car into the back of a Dodge Durango, and then went forward.  The car then went across the street where it struck a building.
Livingston says they are still very early into the investigation, but it is believed that at least one of the Wichita Police officers opened fire as the car went forward, believing the man may have been trying to hit officers.  That officer received minor injuries and was taken to the hospital for treatment.
The suspect was also hit multiple times and was taken to St. Francis Hospital.  Police say he was seriously injured.
Livingston says they have not talked to the officer yet and they are still trying to determine what agencies were involved and who all may have fired at the suspect.  Police reportedly recovered a gun from the suspect's car.
We expect to learn more details from Wichita Police Friday morning.