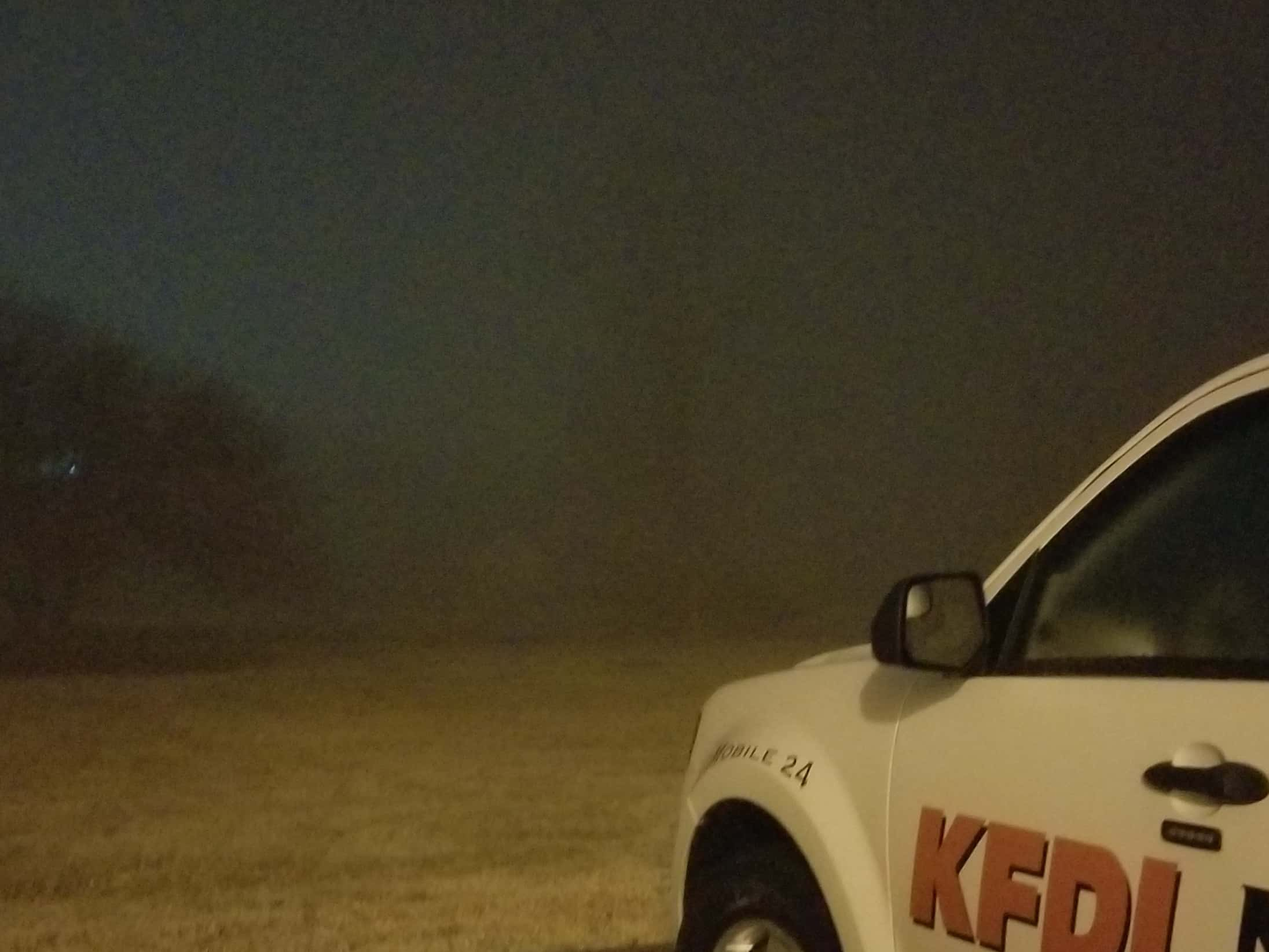 A dense fog advisory is in effect until noon Wednesday in Wichita.
Visibility in the city is officially at 0.3 miles, with patches of fog so dense you can barely see 50 feet in front of you.
With temperatures are right at or below freezing Wednesday morning, the fog could freeze on bridges and elevated highways. Crews will be working to put a salt and sand mix on the emergency route bridges, hills, intersections and curves. Sedgwick County and the state transportation department also plan to have crews on the major roadways early Wednesday.
Tom Hein with the Kansas Department of Transportation said maintenance crews had trouble keeping highways from icing over Tuesday, and he said it's up to drivers to drive safely when that happens. Freezing fog caused a number of accidents across Wichita early Tuesday morning.