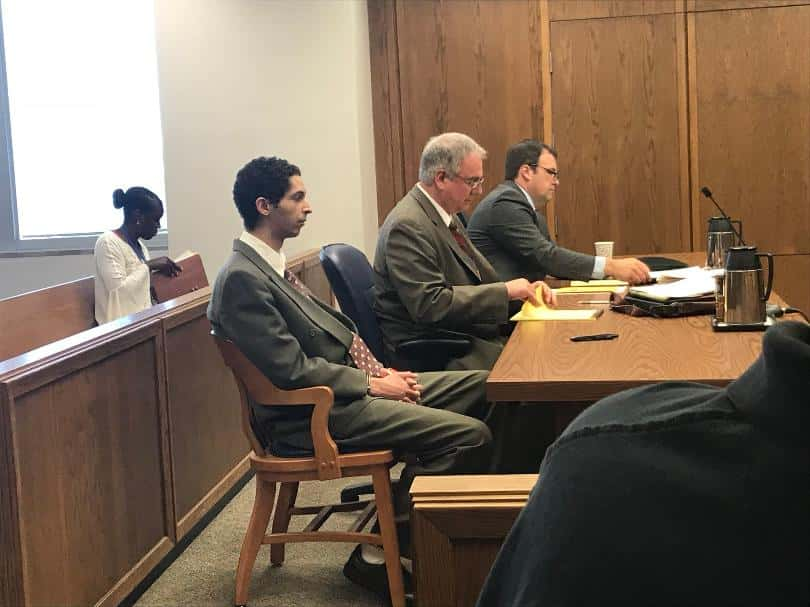 An indictment has been unsealed in federal court in Los Angeles against 3 men who are accused of conspiracy in connection to "swatting" calls made by Wichita swatting suspect Tyler Barriss.
Barriss is the man who prosecutors say made the "swatting" call that led to the death of 28-year-old Andrew Finch of Wichita in December of 2017.   He pleaded guilty in November 51 charges, and agreed to a sentence of 20 to 25 years in federal prison as part of a plea agreement.
Sentencing is scheduled for March 13.  He still faces charges in Kansas for the death of Finch.
Neal Patel of Des Plaines, Illinois, Tyler Stewart of Gulf Breeze, Florida, and Logan Patten, of Greenwood, Missouri are accused of asking Barris through Twitter direct messages to make hoax bomb and shooting calls to police at locations in Connecticut, Illinois, Indiana, Missouri, Ohio, and Texas.  Targets included a high school and a video game tournament at a convention center.
The men allegedly paid Barriss in money and gifts for making the "swatting" calls.  They are charged with conspiracy and conveying false information concerning the use of an explosive device.
Patel is facing an additional charge of bank fraud.  Patel and Stewart are in custody, while Patten has reportedly agreed to surrender.
(Photo: Tyler Barriss, courtesy KWCH 12)