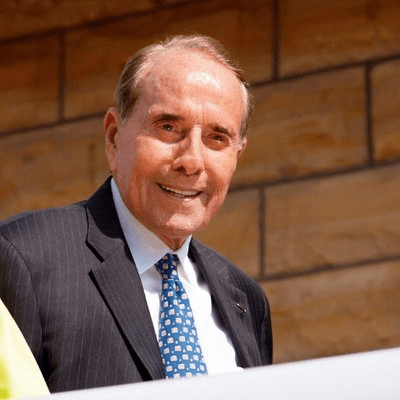 U.S. Senators Pat Roberts (R-Kan.) and Jerry Moran (R-Kan.), and Rep. Roger Marshall (R-Kan.) have introduced legislation to authorize the honorary promotion of former Senator Bob Dole to colonel in the U.S. Army. Dole served in the Army during World War II and was seriously injured while deployed in Italy as an infantry lieutenant. He received two Purple Hearts and two Bronze Star Medals for his bravery in battle. Dole was later elected to Congress where he served from 1961-1969, and was elected to the Senate where he served from 1969-1996.
"Senator Bob Dole embodies what it means to be a Kansan and an American," said Rep. Marshall. "He has dedicated his entire life to this country and our state. There is absolutely no man more deserving of this honorary promotion than Senator Dole. He has been a champion for our military and has the full support of the Kansas delegation and the U.S. Army."
The Secretary of Army endorsed this recommendation and forwarded it to Congress for further action. The promotion would have no cost to taxpayers.