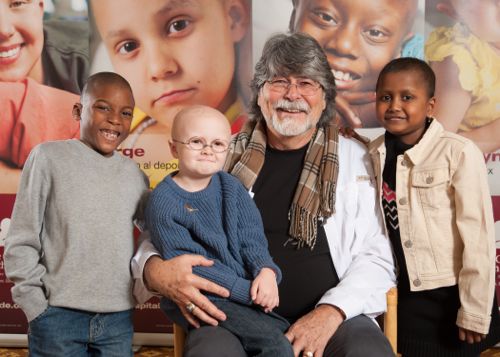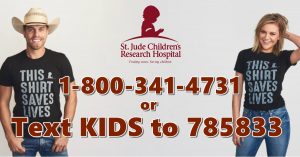 2001, I was working in radio at WKCY in Harrisonburg, VA and I was getting ready to bring the Country Cares for St. Jude Kids Radiothon to that market for the very first time.  My daughter was a year and a half old and the idea of her battling something like ALL (Acute Lymphoblastic Leukemia) broke my heart for heart.  It broke my heart because she was completely healthy, yet these kids that I wanted to make a difference for where not.   I had gone to the 3 day training in Memphis, toured the hospital for the first time and I COULD NOT WAIT to get back to Virginia and tell my listeners about the miracles happening at St. Jude.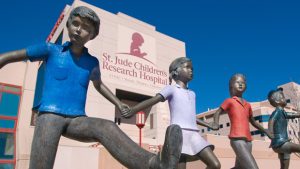 It's now just a few days away from our radiothon, I'm on the air in the afternoon.  My shift ends at 7p and the studio phone rings at 6:45p and the woman on the other end starts talking.  She start thanking me and everyone at the station for the radiothon.  A radiothon that hadn't even happened yet, still here she was expressing her gratitude.  Then she said something that changed my life and made me realize how important the radiothon is.  She said, "I wish I had known about St. Jude sooner, I just buried my Granddaughter today who died of cancer. Instantly, I broke down and uncontrollably sobbed on the phone with this woman.  I didn't know her, I didn't know her granddaughter Mercedes, but my heart broke.  I had that awful feeling of "I was too late".  I felt the weight of, "why didn't we get this on the air a couple years sooner?"
I couldn't and didn't find the right words, all I could do was express how sorry I was for her heartache.
You see, that's why the radiothon and St. Jude is so important to me.  Yes, with your help, we'll raise a lot of money that will help continue the life saving research and procedures but the radiothon is so much more important than that, because what if there's another grandmother to another little Mercedes out there who doesn't know where to turn, who has never heard of St. Jude, who doesn't even understand that NO ONE will be turned away regardless of their ability to pay.
Thank you Mercedes for always being with me at every radiothon since 2001.