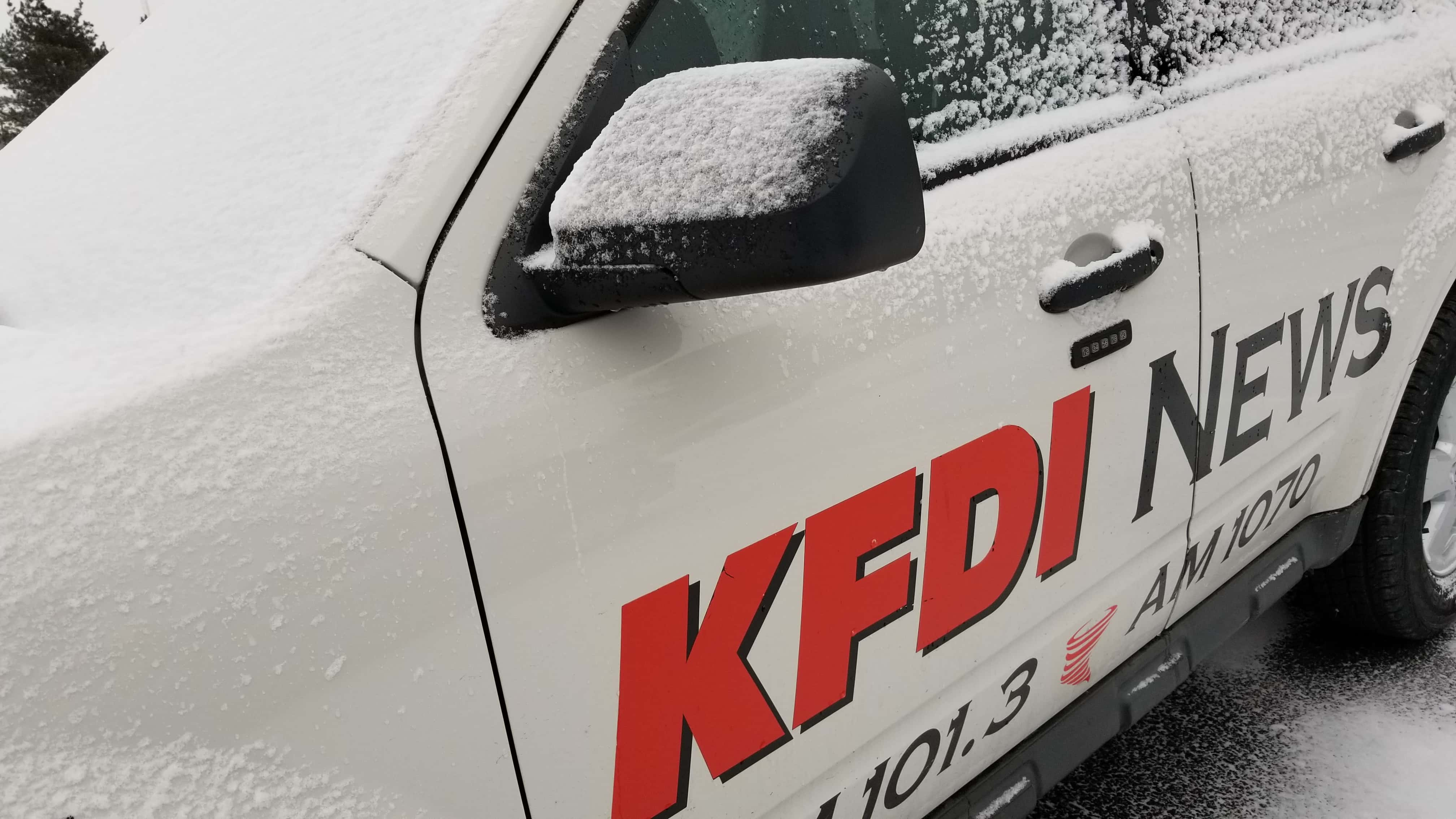 A mix of freezing drizzle, sleet and flurries led to up to a tenth of an inch of ice accumulation in Wichita Wednesday night into Thursday morning. A few rumbles of thunder rattled windows in south central Kansas.
Motorists will have to deal with slick driving conditions in Wichita Thursday morning. Crews have put a salt and sand mix on the major routes, and they will continue to watch conditions into the morning.
The Emergency Accident Reporting Plan remains in effect in Wichita.
Dozens of area schools are closed Thursday, including Wichita USD 259. For a full list of school closures, click here.