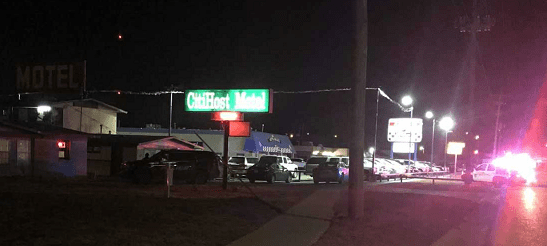 Photo courtesy of KWCH Eyewitness News
Wichita Police responded to a shooting that happened just before 7 p.m., Sunday, in the 4400 block of S. Broadway.
The victim, a man in his 30's, died at the scene, behind the CitiHost Motel.
Police are looking for a four-door vehicle that may be involved with the shooting. The victim and the shooter possibly knew each other, but police do not know as to what extent.
Anyone with more information should contact the police.