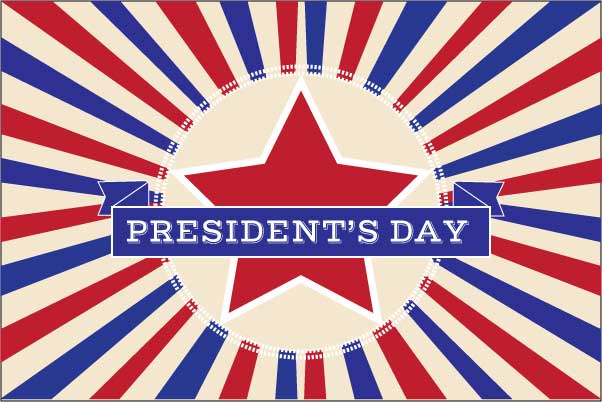 In observance of President's Day, the following City of Wichita facilities and operations will be closed:
City Hall
Neighborhood Resource Centers
Police Stations
Wichita Public Library locations
Park & Recreation Centers
Great Plains Nature Center
Old Cowtown Museum
Mid-America All-Indian Center
Century II administrative offices
Wichita Art Museum
Botanica
There will be no Wichita Transit, Paratransit or Q-Line Service.
OJ Watson Park will open from 8 am to 4 pm.
The Animal Shelter will be open from 1 pm to 5 pm.
City Arts will be open from 2 pm to 9 pm.
Brooks Landfill, Riverside Tennis Center and City of Wichita Golf Courses are open regular hours.