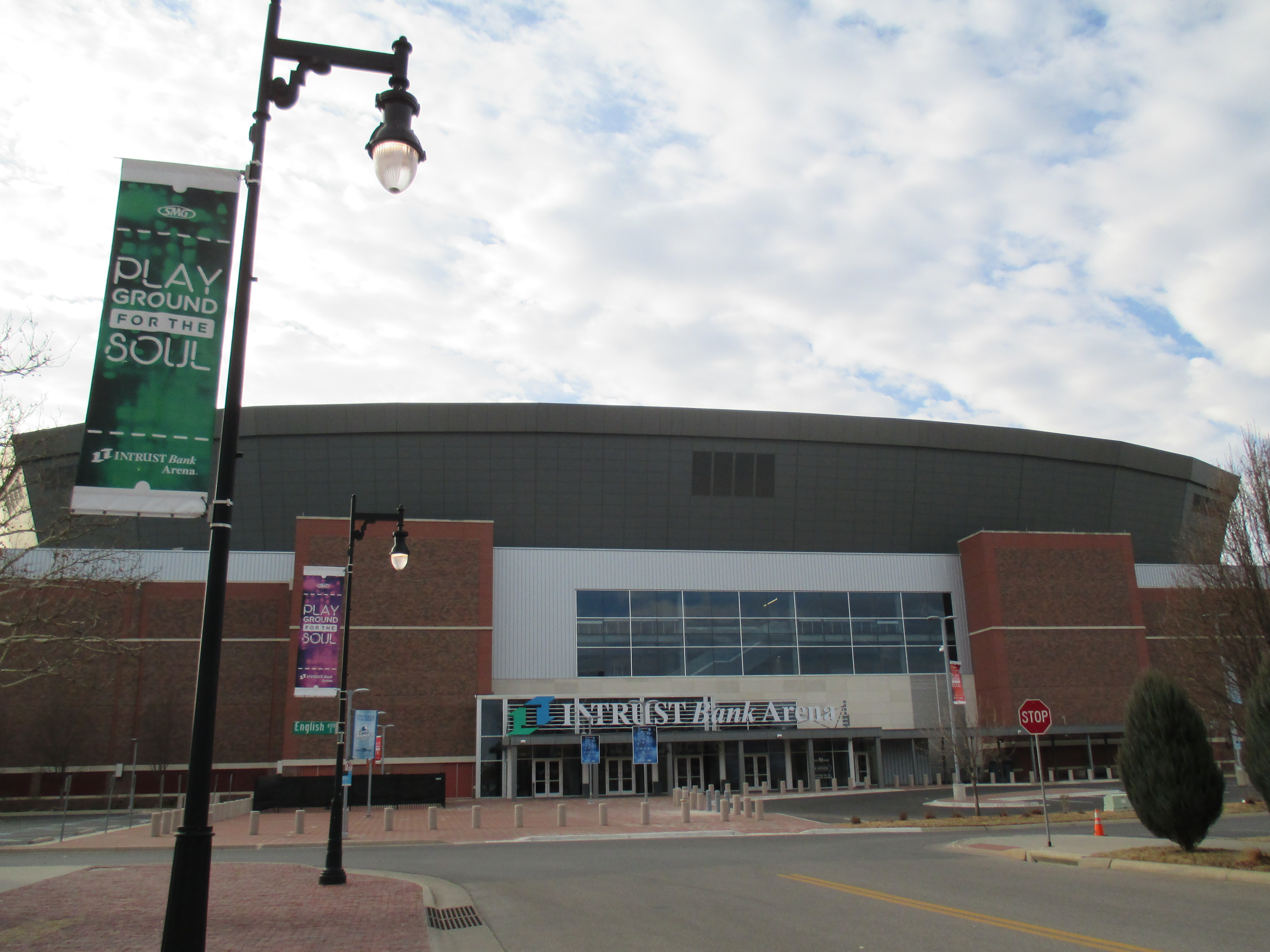 The INTRUST Bank Arena is celebrating a successful and profitable year for 2018 with the NCAA men's basketball tournament and a number of concerts and events.
In a report for Sedgwick County commissioners, the arena reported a net operating income of $647,000 for the year.  Under an agreement with the management firm SMG, the first $400,000 will go to SMG and it will split the remaining amount with Sedgwick County.   That means the county will receive almost $124,000 to go into the arena's operating reserve.
Arena general manager A.J. Boleski said there were 13 concerts in 2018 and another 13 have been announced for this year.  He said there will be three concerts in four days in early March, with Dierks Bentley's Burning Man Tour on March 1st, Kelly Clarkson on March 2nd and rock band Metallica on March 4th.
Boleski said the arena is working to book concerts for its 10th anniversary year in 2020.   He said the arena is also making a bid for the 2021 U.S. Figure Skating Championships, in a partnership with Visit Wichita, the city of Wichita and Sedgwick County.   The arena will be hosting the sectional championships for synchronized skating in 2020.   Boleski said U.S. Figure Skating officials have expressed a desire to have the figure skating championships at the arena in the future.