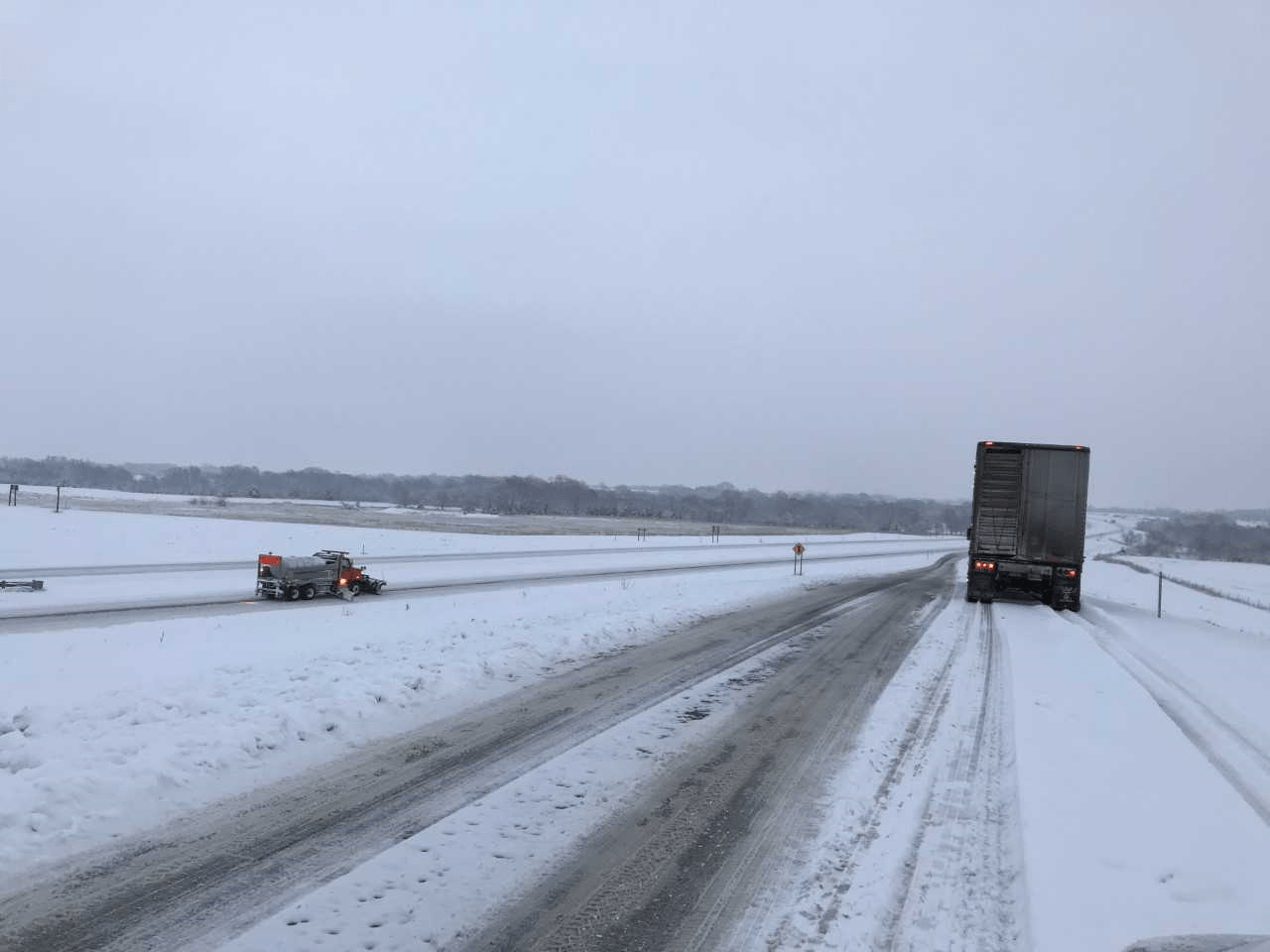 Kansas governor Laura Kelly has issued a declaration of disaster emergency in advance of a winter storm that is expected to bring up to 9 inches of snow in western and north central areas of the state.
The declaration will speed up the use of state resources if they're needed for response and recovery operations in the affected counties.
The Kansas Division of Emergency Management is activating its emergency operations center on Saturday, and it will be open from 7 a.m. to midnight with additional staffing into Sunday if needed.   The Kansas Department of Transportation, the Kansas Highway Patrol and the Kansas National Guard will have personnel in the center, and additional agencies will be contacted as needed.
The Kansas National Guard will activate and position 13 Stranded Motorist Assistance Response Teams to help local agencies reach stranded motorists.
Kansans are urged to change or delay travel plans if possible, and if they must travel, they should make sure their vehicle's gas tank is full and they have an emergency kit with blankets, flashlights, a cell phone charger, handwarmers and other emergency supplies.   Travelers should allow for slower speeds and extra time for travel delays.
The storm is expected to begin with rain, freezing rain or drizzle before snow develops on Saturday.   High winds will create blizzard conditions in the heavy snow areas.
The Wichita area is expecting drizzle throughout the day Saturday, changing to blowing snow and sleet around sunset.  Only a trace to an inch is expected for Wichita, but areas to the north and west will have heavier snow.  A trace to 3 inches is expected for Hutchinson and McPherson, but 3 to 6 inches will be possible from Dodge City to Great Bend to Salina.