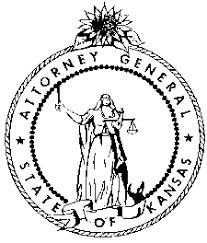 Several County organizations were awarded grants to support public health and safety programs from the Federal Edward J. Byrne Memorial Justice Assistance Grant Program.
In Sedgwick County, the Wichita Police Department received a grant to purchase various technology and equipment upgrades.  Via Christi Hospitals received a grant to support programs for sexual assault victims.  And, Episcopal Social Services and StepStone, also, received grants.
In Reno County, the Hutchinson Police Department was awarded a grant to purchase equipment and supplies to implement trauma-based first aid care training for life-threatening injuries.  And, the Reno County Community Corrections will use their grant to support mental health service.
Finally, in Kingman County, the Sheriff's Office received a grant to upgrade its 911 systems.
The grants were awarded by the Kansas Criminal Justice Coordinating Council.