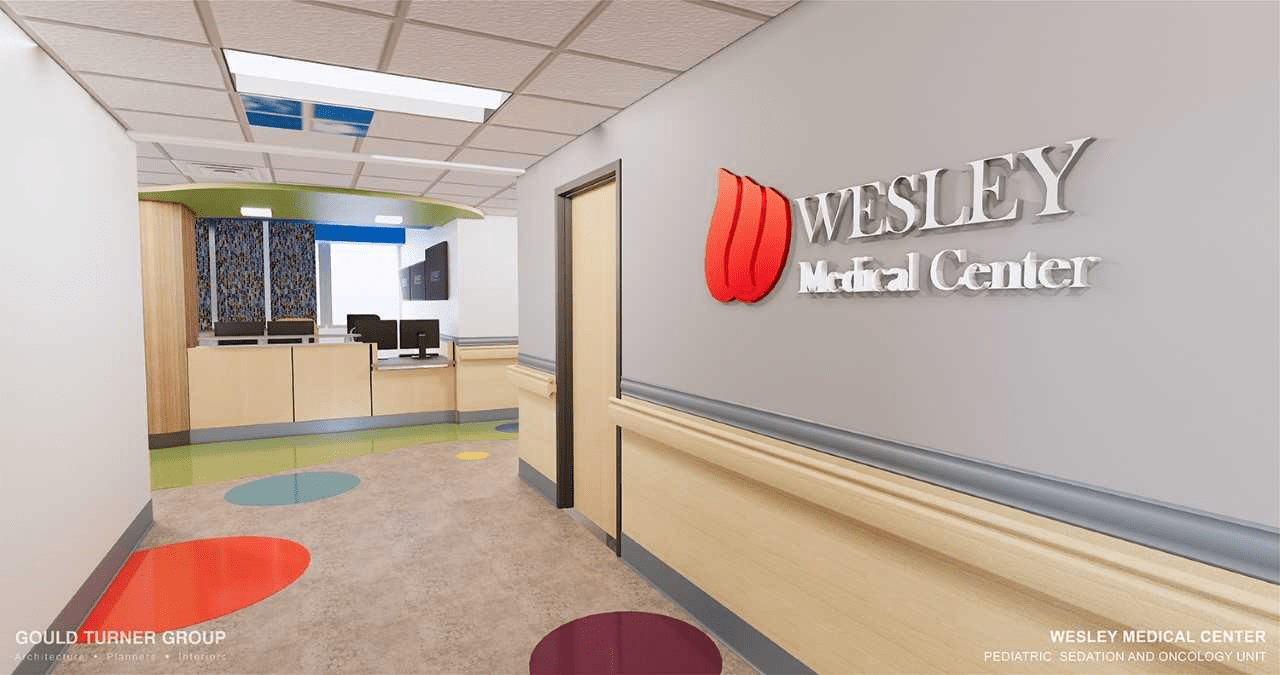 Officials with Wesley Children's Hospital in Wichita had a special art celebration Wednesday to kick off the second phase of construction and expansion for the new hospital.
The $20 million project will create 14 additional pediatric beds for sedation, oncology and pediatric intensive care.  It will also have a pediatric oncology prep room, an expansion of outpatient dialysis beds, physician call rooms and additional space for child life programs and volunteers.  The new facilities will be constructed on the fifth and sixth floors of the hospital near Central and Hillside.
Wesley has pledged more than $50 million in programs and services to care for children from the south central Kansas region.