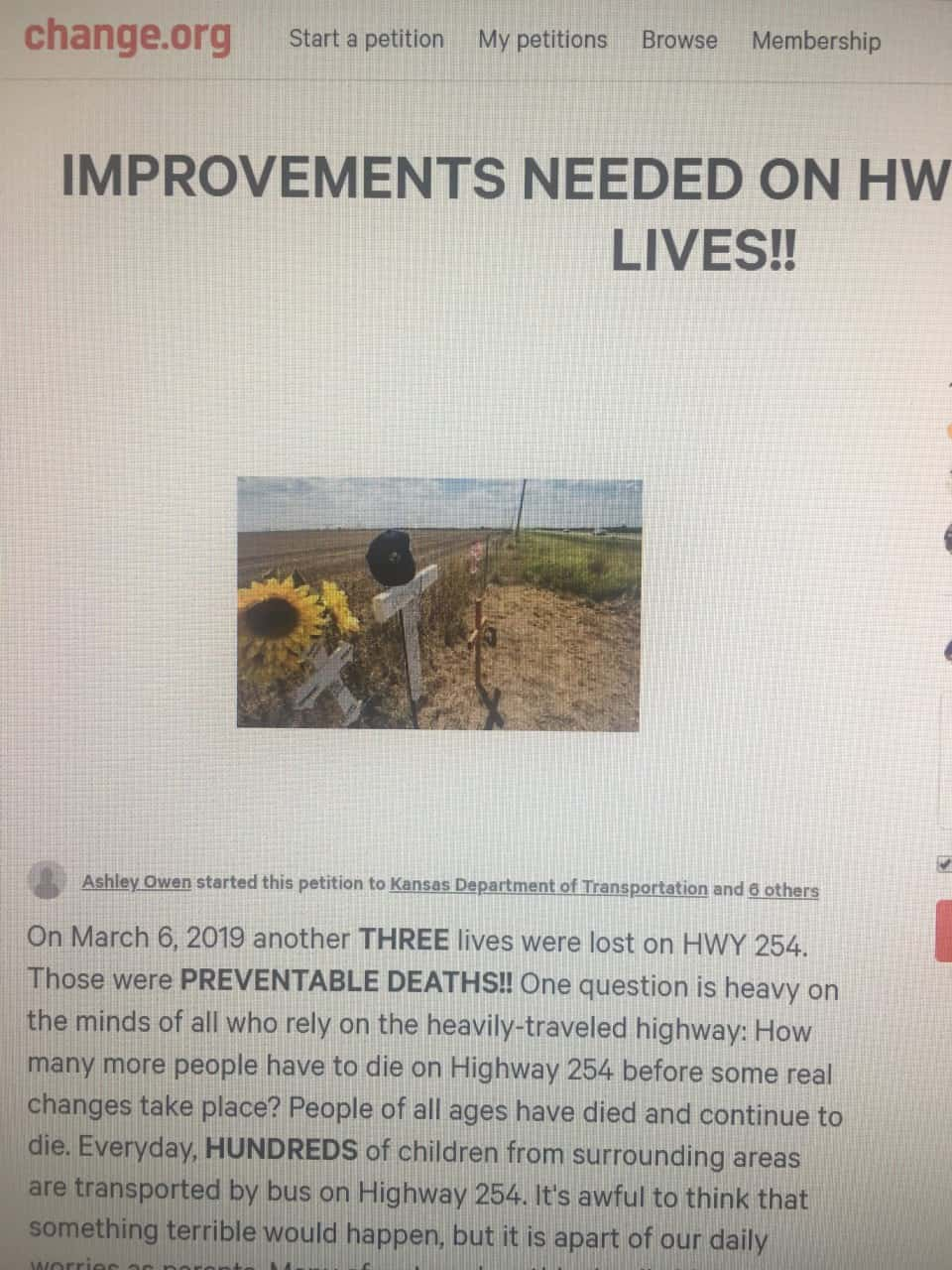 A concerned citizen has started a petition to chance K-254 after three people died in a crash last week.
The petition talks about the fear commuters face daily on the highway and asks for change. At the time of this writing, there are more than 1,400 signatures.
To cross HWY 254, you must cross two lanes of oncoming traffic going 70 plus mph, only to stop in the middle (MANY DO NOT) and wait for two more lanes of traffic to clear before turning or crossing. But be sure you don't turn the WRONG WAY!! Because this also happens frequently.
Ashley Owen started the petition and is asking for residents of eastern Sedgwick County to reach out to the Kansas Department of Transportation to ask for action so that highway, "254 be made safe."
You can view and sign the petition here.