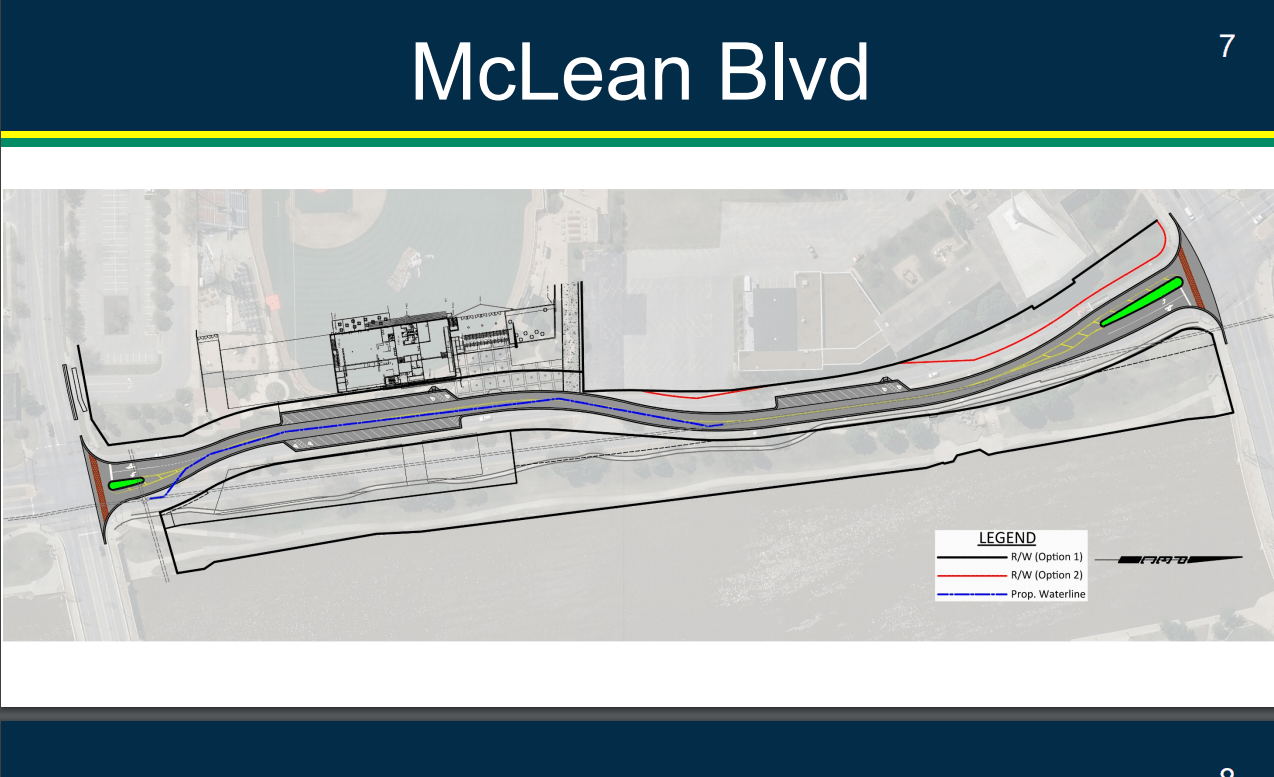 The Wichita city council has voted unanimously to approve a third package of items under a contract to build a new baseball stadium at Maple and Sycamore.   The package includes masonry, roofing, metal panels and other items.  It also includes a design for the realignment of McLean Boulevard just east of the stadium site.
Assistant city engineer Paul Gunzelman told the council that McLean would be moved slightly to the west at the stadium site.  That will allow more space on the east side of McLean for development projects between McLean and the Arkansas River.    He said north of the stadium, McLean will shift to the east into what is now the northbound lanes of the roadway.
McLean will be a two-lane roadway with a center left turn lane at the intersections with Douglas and Maple.   Gunzelman said parking has been factored into the design but teams are still working on parking areas for the stadium.
The council approved two previous packages in March under the design-build contract for the construction of the stadium.   The three packages will have a total maximum price of just over $51 million.   The total project has a budget of $77 million, with $75 million for the stadium and $2 million for the surrounding street and infrastructure network.
The 10,000 seat stadium is to be completed in March, 2020, in time for a Triple-A baseball team from the Pacific Coast League to begin its season.