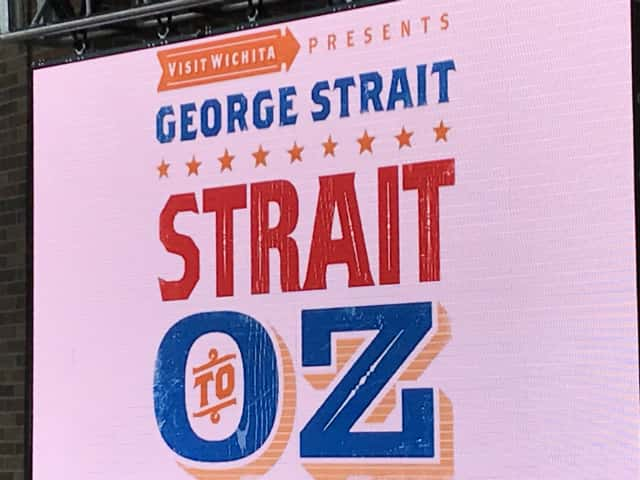 George Strait is coming to Wichita January 24, 2020.
The Strait to Oz concert is a one night show and is the first concert that has been announced for INTRUST Bank Arena's 10 year anniversary series in 2020.
"We can't think of a better way to kick off our 10th Anniversary in January than by welcoming the King of Country, George Strait, back to Wichita," said AJ Boleski, SMG General Manager at INTRUST Bank Arena. "This concert wouldn't be possible without the support of Visit Wichita and we are very grateful for their partnership and willingness to share in our vision for bringingStrait To Oz to INTRUST Bank Arena."
George Strait has not been to INTRUST since 2014 as part of his The Cowboy Rides Away Tour.
Tickets go on sale Friday, May 17 at 10 a.m. You can get them at www.selectaseat.com
More concert information can be found here.  Strait to Oz concert details.