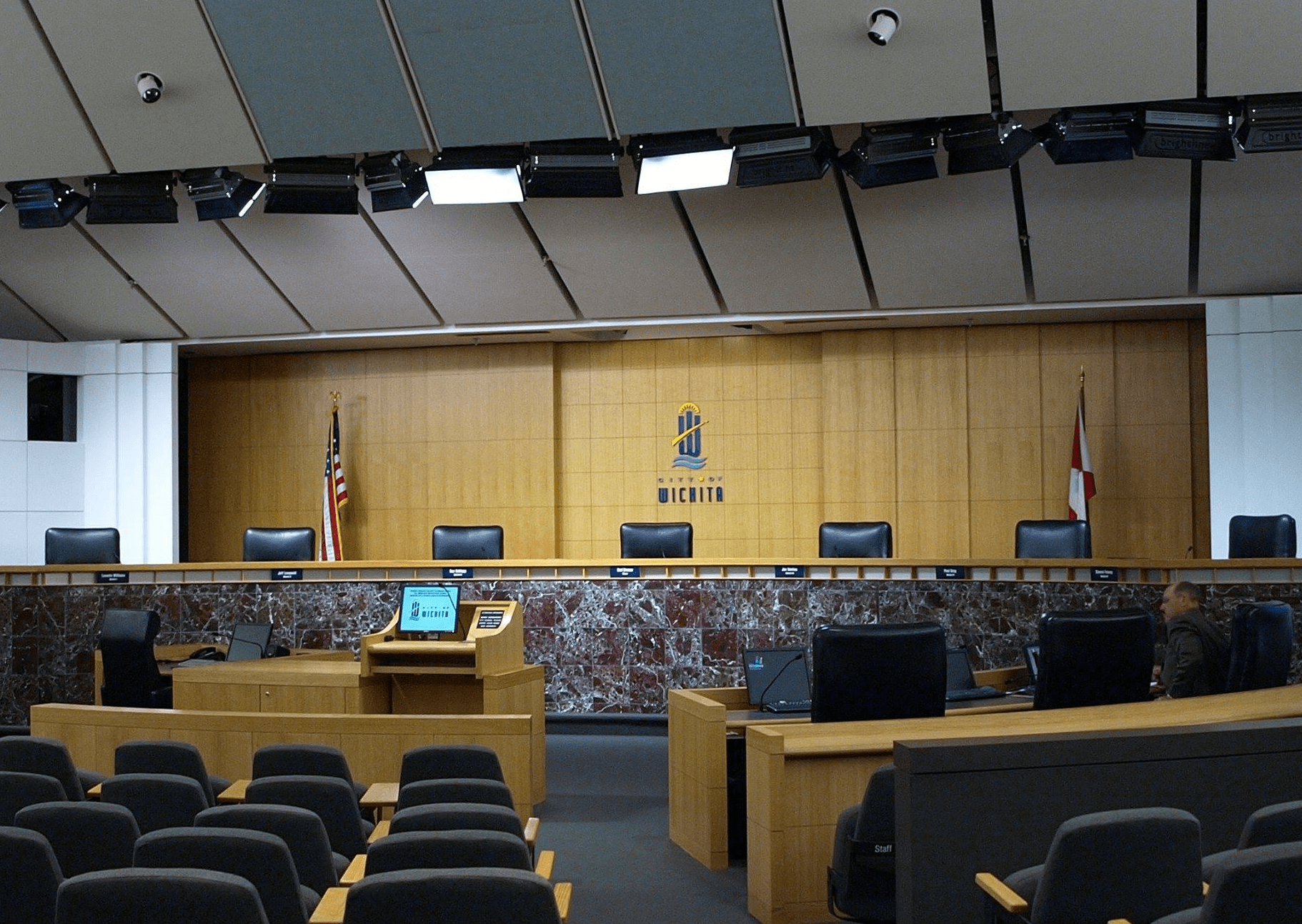 The Wichita city council has voted to deny a permit for an 80-foot cell tower in the North Riverside neighborhood.
Developers wanted to place the tower on the northwest corner at 18th and Woodland.  Nearby residents raised concerns about the impact on their neighborhood along with safety issues from falling ice in the winter.
Council member Cindy Claycomb said the visual appearance of the tower was at the heart of the issue.  She said nearby utility poles are 56 feet tall and made of wood, while the cell tower would be made of galvanized metal.   Trees in the neighborhood are up to 35 feet in height.   Claycomb said there was a legitimate concern for safety and there was an 81 percent protest from the surrounding neighborhood when only 20 percent was required.   She said she didn't recall a protest this large on other zoning cases.
Council member James Clendenin said the protest came from the immediate area surrounding the tower site and not from the neighborhood at large.  He said the city is on the verge of big technological breakthroughs and with the capacity that the city will need, the tower will provide critical infrastructure.
The vote was 5-2 to deny the permit, with Clendenin and council member Bryan Frye voting in favor of the tower.