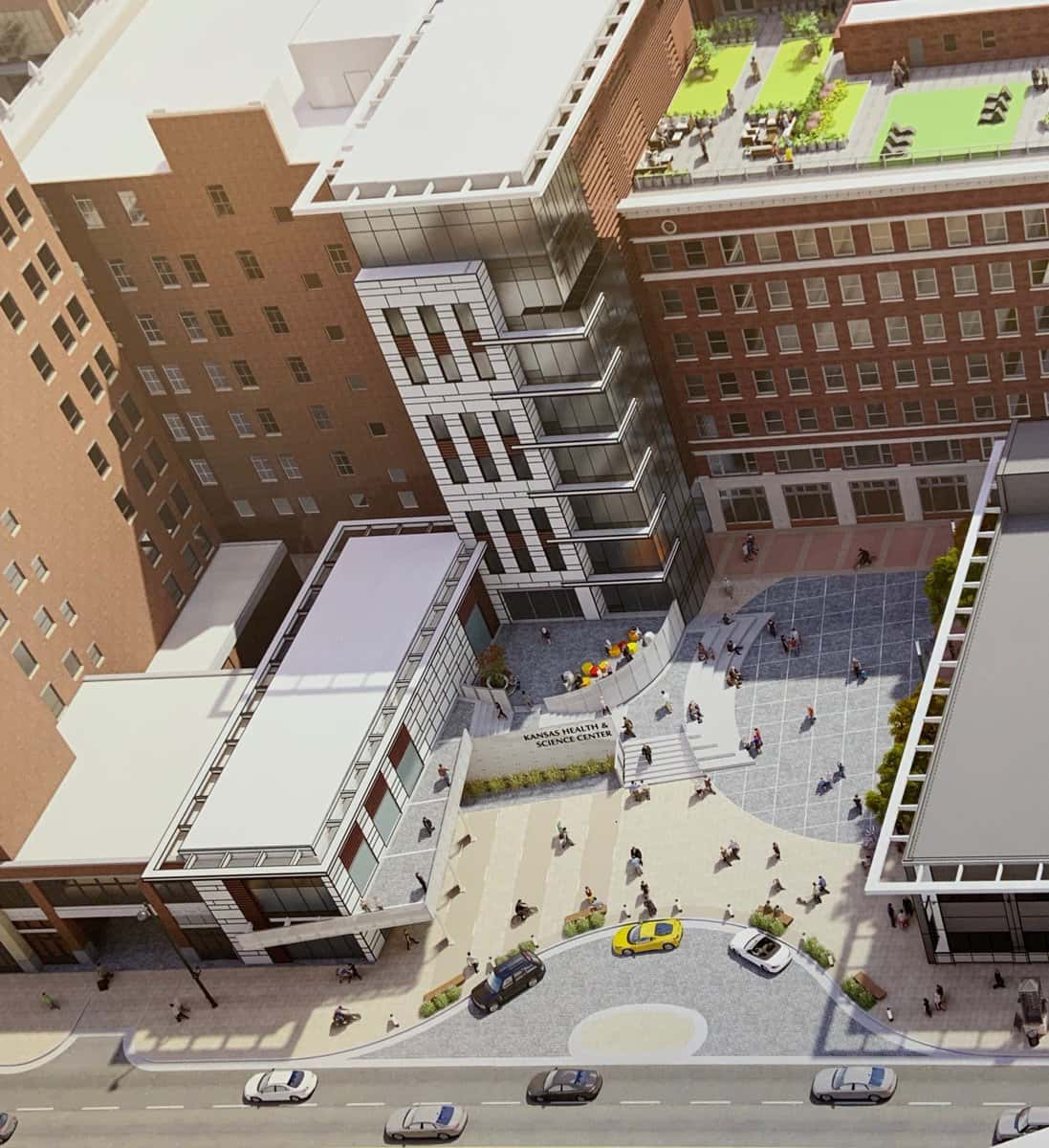 The Wichita city council has approved a preliminary agreement for a major development project that will convert four downtown buildings into new uses.
Assistant city manager Scot Rigby has presented a memorandum of understanding to the council with a group called Douglas Market Development, LLC.   The group is asking for help from the city with tax districts and industrial revenue bonds to finance the projects.
Rigby said the former State Office Building at Market and William will become the Kansas Health Science Center, which would provide schools for various health professions.  The former Sutton Place building at 209 East William would be converted into a 119-unit student housing facility.   The former Henry's building at 124 South Broadway would be renovated into a commercial kitchen and culinary school, and the former Broadway Plaza would be converted into a 119-room Marriott Hotel.   All four buildings are currently vacant.
Rigby said the project will also include enhancements to Lewis Reflection Square Park on Douglas Avenue.  An early concept of the park area is presented in the photo above.
Construction is expected to begin in March, 2020, and the hotel would be open no later than December 31, 2021.  The first class of students at the Kansas Health Science Center would begin work in August of 2022.
The developers will invest at least $75 million in the improvements for all four buildings, and the project will create at least 324 new jobs within five years.   The council has approved a non-binding memorandum of understanding for the project, and a final agreement will be developed and presented to the city council for approval.
Mayor Jeff Longwell said the project will have a significant impact on the downtown area, and this has the potential to change the dynamics of the city more than any other project in the core area.