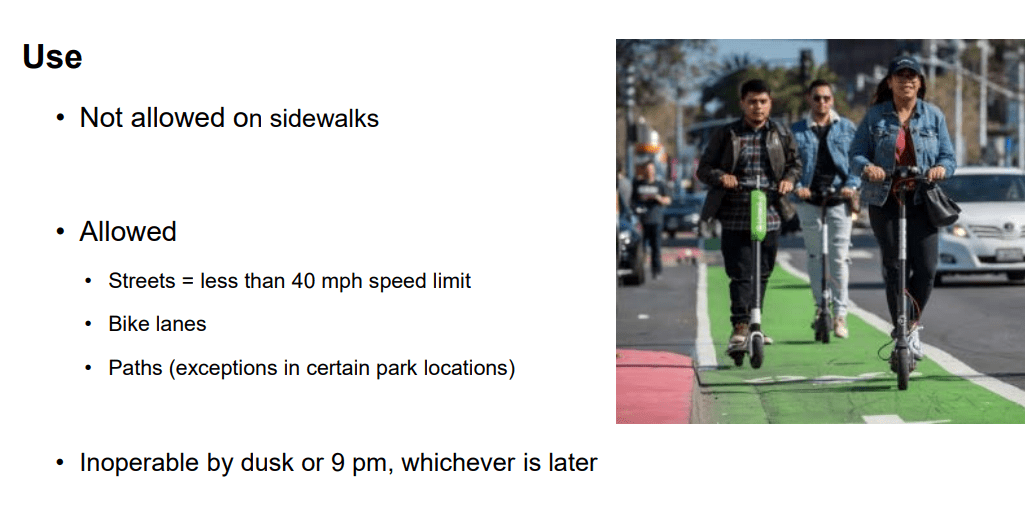 You might be able to zoom around Wichita on a rented electric scooter as early as this summer.
The Wichita City Council voted 7-0 Tuesday to approve a pilot program bringing scooter companies to Wichita as another form of public transit.
The scooters would work in a similar fashion as the Bike Share ICT bikes, where riders would use an app to rent the scooters. Unlike Bike Share ICT, the electric scooters would not need to be parked at any particular dock.
City advisory boards have been going over the proposal since January, and the Wichita City Council voted Tuesday to clarify when and where the scooters could be used.
Riders would be allowed to use city streets with speed limits less than 40 miles per hour, bike lanes, and City and Park-owned paths. Riders would not be allowed to use public sidewalks.
Other rules around scooter use include: riders won't need a drivers' license to use the scooters, scooters must be parked in a way that does not block vehicle or pedestrian traffic, riders are not allowed to use the rented scooters at night, and riders would have to adhere to a 15 mile-per-hour speed limit.
Bike Walk Wichita President Alan Kailer said he thinks the scooter program will improve safety for other pedestrians and bicyclists in Wichita.
"Primarily because it is a fundamental fact that, the more people that you have using the bike lanes and the pedestrian facilities in the city, the more that motorists are going to be looking for people in those areas and watching out for them," Kailer said.
Council Member Brandon Johnson asked Tann to talk about the steps the city is taking to keep the scooters "aesthetically pleasing," without the vehicles lying all over the place, as has happened in other cities.
Tann said representatives for whichever company deploys the scooters will pick up scooters and then redeploy them at specific spots.
"That completely changes some of the problems that some of your larger metropolitan areas have," Tann said.
The company or companies to provide the scooters have not yet been decided.