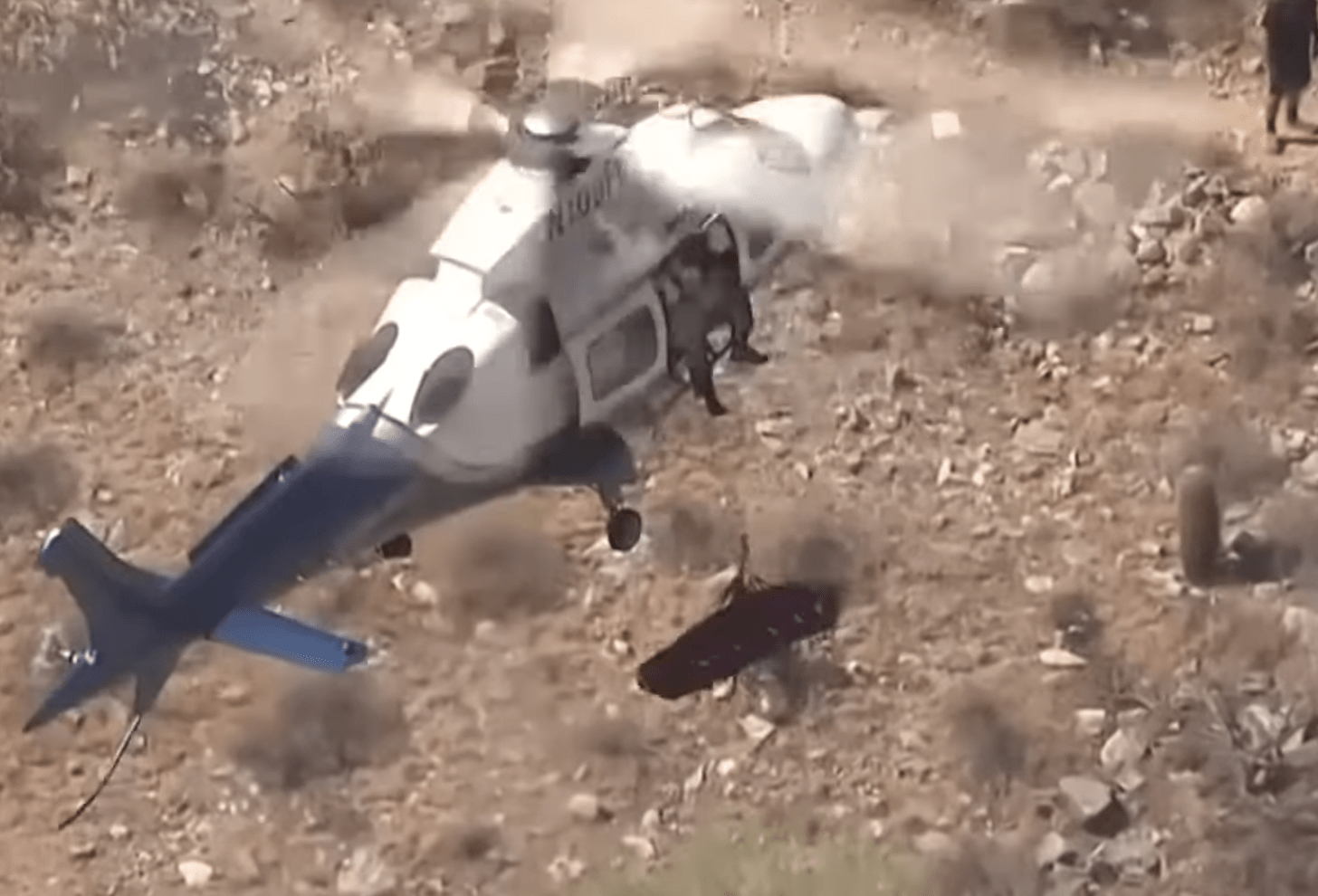 This video was all over the internet yesterday. A 74 year old hiker was injured in Arizona on Tuesday and needed to rescued by helicopter. Well, the helicopter sent down a stretcher, but on the way back up the stretcher started spinning out of control, and they couldn't load it onto the chopper.
The person shooting the video said it was going so fast the patient "definitely passed out."  According to one website, it spun 175 times in about two minutes.  They had to fly off the mountain with the stretcher hanging lower to the ground.
The spinning was caused by air turbulence and there's an attached line that's supposed to prevent that from happening, but it didn't do its job.
As you might expect, the hiker experienced dizziness and nausea and was given medication.  The whole thing started when she fell during a hike and suffered face, wrist, and hip injuries.  She's expected to make a full recovery.
Here's the video: