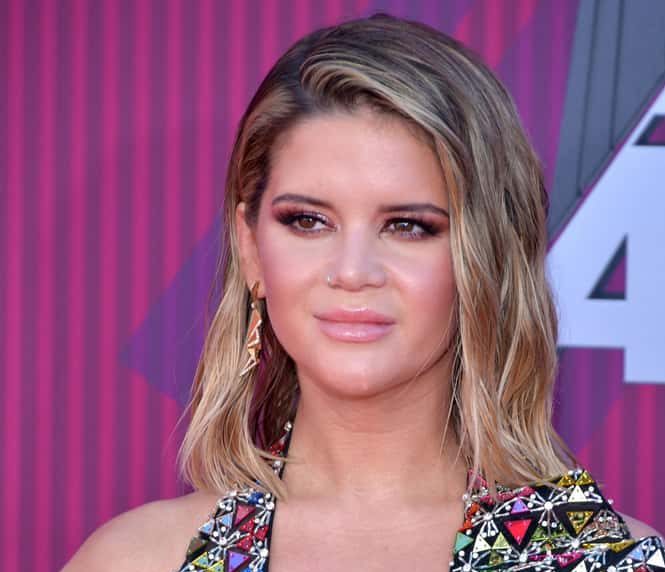 Maren Morris revealed back in April that she was posing for Playboy Magazine.  She also made it clear that the photos would be PG-13.  Well, we have our first look because she posted a couple of the pics yesterday.
She's sitting on a chair wearing red pants and a cowboy hat in both photos.  She's barefoot in one pic and in the other she's wearing boots.  Oh, and she's topless in both . . . but with a hand covering the strategic areas.
She captioned the post, "Strip it down.  Something with 'Playboy' is coming next week."
strip it down. something with @playboy is coming next week… 🌼 // 📷: Harper Smith pic.twitter.com/PO49710vVS

— MAREN MORRIS (@MarenMorris) June 11, 2019
According to Fox News she's part of the "gender and sexuality issue" that will be out next Tuesday.
And you're wondering how her husband Ryan Hurd is handling this.  Very well, thank you.
get on me 😵 https://t.co/WhwWLJp37m

— Ryan Hurd (@RyanHurd) June 11, 2019