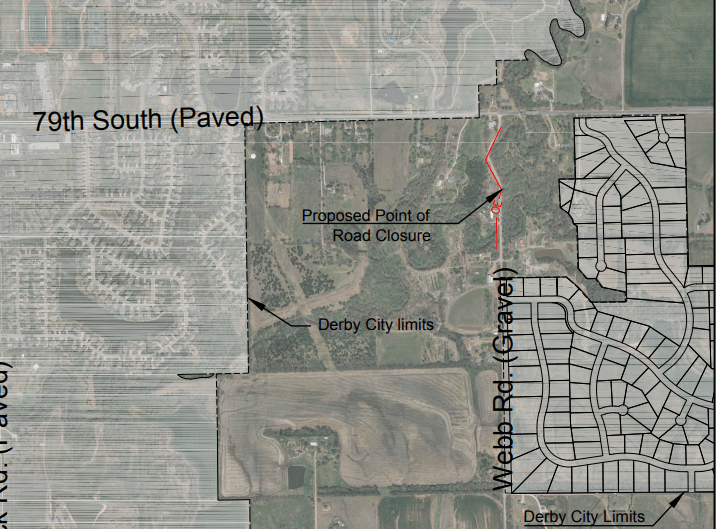 Sedgwick County commissioners have agreed to close a section of Webb Road in Rockford Township east of Derby.
An 800-foot section of the road just south of 79th Street South will be closed indefinitely because of safety concerns.  High water from Spring Creek has eroded the shoulder and the edge of the road, and it's too narrow at one point for two-way traffic to get through safely on the gravel road.
The county's public works director David Spears, said options to fix the problem would cost from $400,000 to $700,000 and property owners do not want to sell right-of-way to the county for any projects that would move the roadway or redirect water flow in the creek.    It would also take time to carry out projects because of engineering and permit requirements.
County commissioner Jim Howell says he wants to continue conversations with the property owners and the city of Derby with a goal of reopening the road in the future.  He said for now and for public safety there is no option but to close the road.