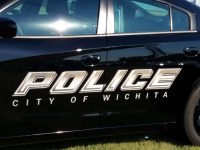 Wichita Police are working to identify a white male who robbed a Burger King at gunpoint Monday morning.
It happened around 5:15 a.m. in the 3500 block of South Meridian, just north of I-235.  An employee reported that man entered the restaurant, pointed a handgun and demanded money.
He left on foot with cash.  No one was hurt.
He is described as a white male in his 20's.  He was around 5'9″ tall, weighing 125 pounds, and was wearing a black hoodie and black pants.
Anyone who may have seen anything suspicious in the area around the time of the robbery is asked to contact investigators at 268-4407 or Crime Stoppers at 267-2111.