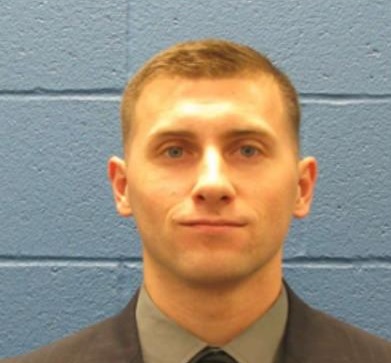 The Sedgwick County Sheriff's Office is looking for Deputy Derick A. Chandler.
After being identified as a suspect in a felony case from Wellington, the 29-year-old deputy cannot be found. The Sedgwick County Sheriff's Office says Chandler is being labeled as a missing person and is wanted for questioning. It's believed he may be dangerous to himself or others.
Chandler may have be seen early Monday in Wichita, in a white 2015 Dodge Charger that has a black stripe. There is a temporary tag on the car.
Anyone who sees the deputy is asked to call 911 and not take any action themselves.