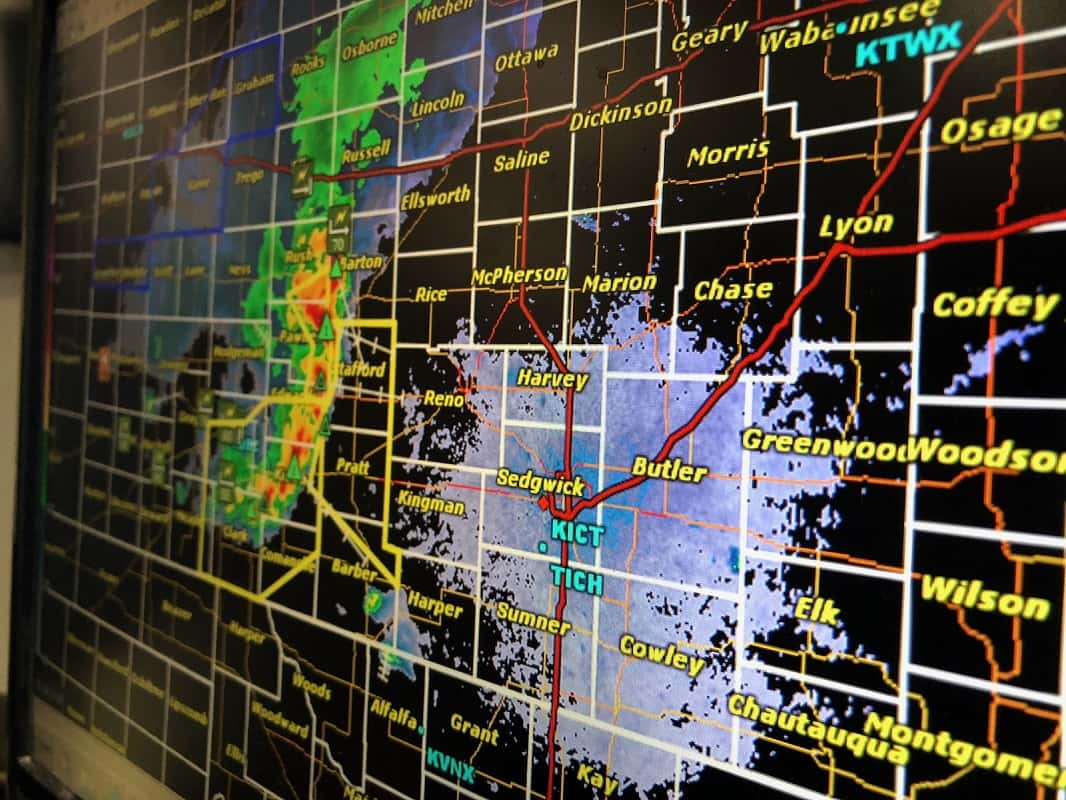 Severe storms in western Kansas have knocked out power and caused significant damage in Ellis, Rooks and Rush counties.
Around 7,000 people are without power and I-70 has been shut down.  High winds toppled around 20 semi-trucks and knocked down high voltage power lines onto the interstate.
A portion of a church roof was blown off and landed on a parked car in Hays.  There are no reports yet of any serious injuries.
Those same storms formed a line that pushed into south-central Kansas, prompting severe weather warnings for the area.  Strong winds pushed through portions of Sedgwick County, but no significant damage has been reported.