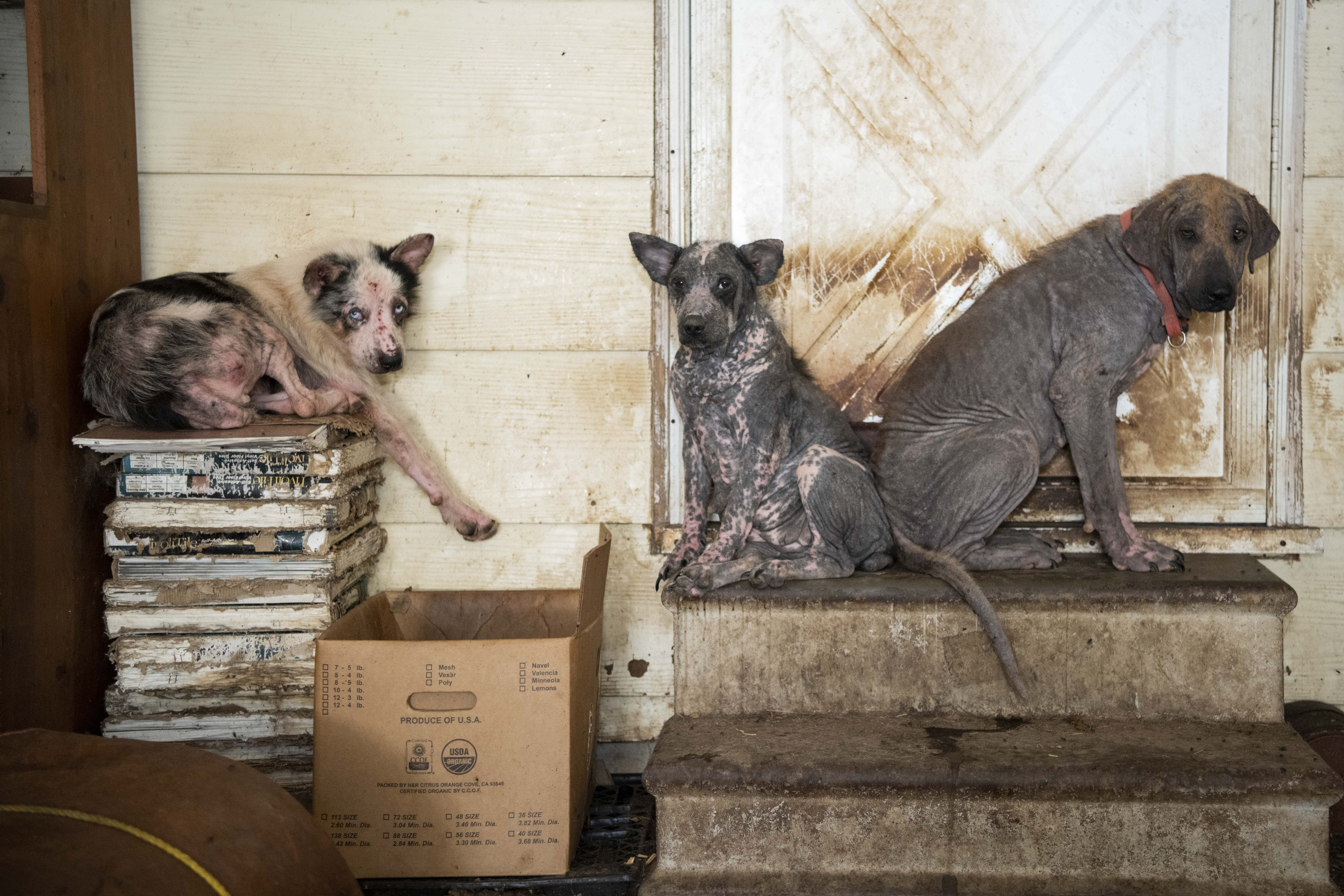 The Humane Society of the United States says approximately 30 dogs have been rescued from alleged cruel conditions in Kingman County.
The Kingman County Sheriff's Office executed a search warrant on the property around 8 a.m. Wednesday morning after receiving complaints about the animals welfare.  The Sheriff's Office was assisted in the rescue by Beauties and Beasts, Kansas Horse Education, Advocacy and Resource Team, and the Kingman Humane Society.
The Humane Society says the animals appeared to have very poor and filthy living conditions.  Some of the dogs also appeared to be suffering from skin conditions.
The animals are being taken to undisclosed locations to be treated and cared for.  There's no word yet if the property owner will be facing any charges.
In an update sent Thursday morning, the Humane Society said a horse, two burros and two cats were also taken from the property to get care.
(Photo courtesy the Humane Society of the United States)