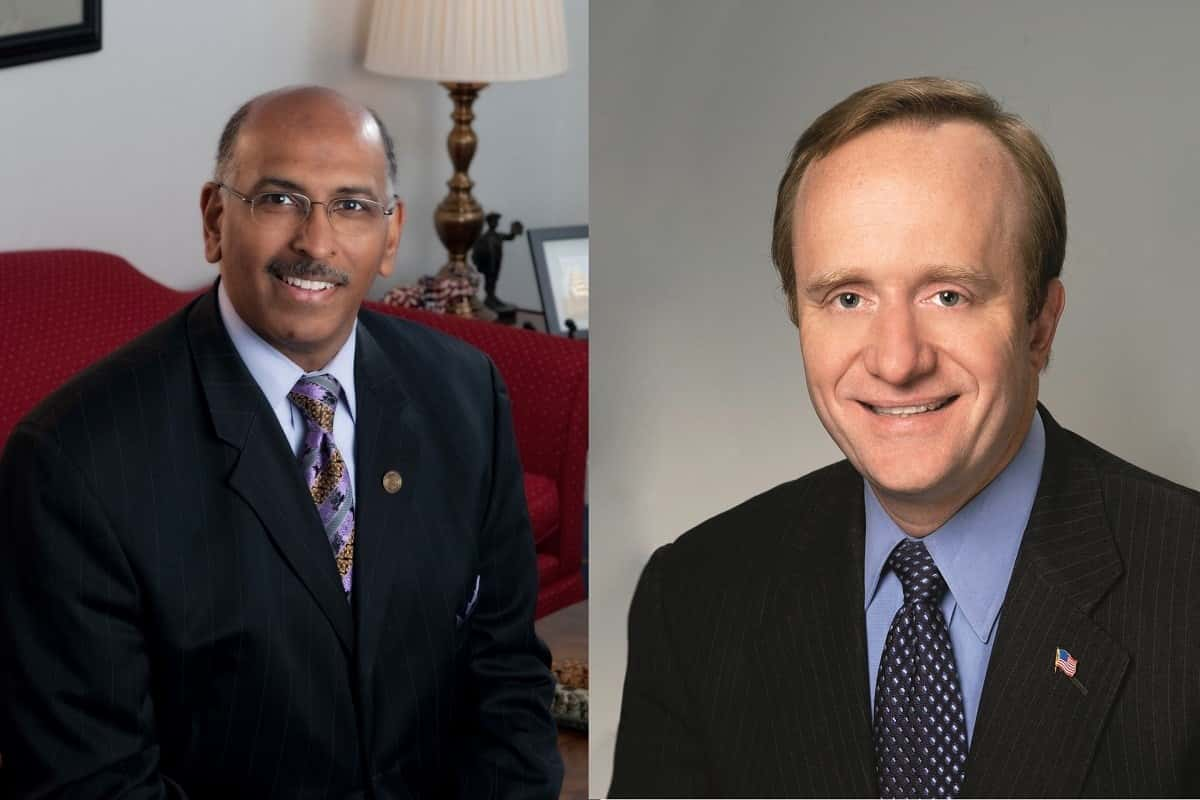 Two well known TV political analysts will be the featured speakers for the annual meeting of the Wichita Regional Chamber of Commerce.
Michael Steele, who is a former chairman of the Republican National Committee and now serves as a political analyst for MSNBC, will appear at the November 19th event at Century II.
Also speaking will be Paul Begala, a CNN commentator and political analyst.   He is a university professor who has served as a senior strategist for Bill Clinton's Presidential campaign and also served as a counselor in the Clinton administration.
Steele and Begala will provide separate opening remarks and then take part in an onstage discussion on the global political landscape.
The Chamber's annual meeting is scheduled for 6:15 p.m. at Century II.
(photo:  Michael Steele and Paul Begala)