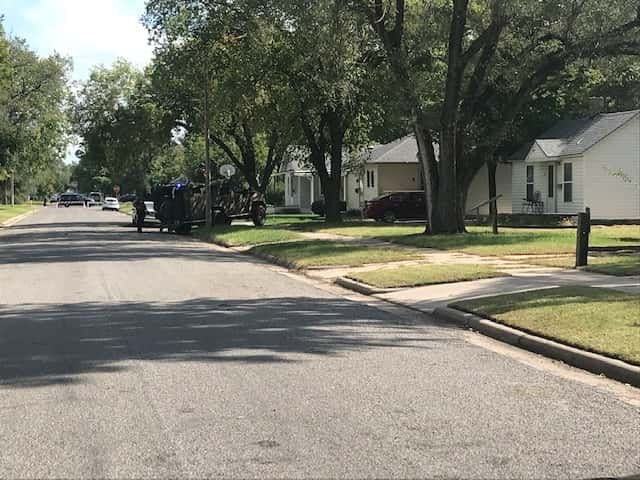 A man was found dead inside a Hutchinson home after a five-hour standoff with police.
Officers were called to a home in the 700 block of East 10th around 10 a.m. Wednesday with a report of a disturbance.  Someone called 911 and reported hearing a gunshot inside the home just before officers arrived.    Police surrounded the home and tried to contact the man inside, but they were unable to reach him.   The area was evacuated and three nearby schools were locked down as a precaution.
A response team went into the home around 3 p.m. and found a man dead from an apparent gunshot wound.   Police are still investigating.
—————————————————————————–
(previous story)
A standoff at a home in Hutchinson lead to several schools being placed on what is described as a "soft lockdown".
Police are responding to a domestic situation at a home near 10th and Cleveland, south of the Hutchinson Sports Arena. This is not adjacent to any school, but administrators say they're acting out of an abundance of caution. Classes are still going on.