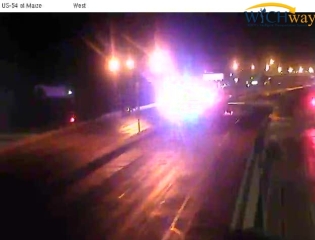 One person is dead after an early-morning crash on Wichita's west side.
A head-on collision was reported around 4:15 a.m. Wednesday morning. Wichita police say 72-year-old Stephen McClain was driving west in eastbound lanes and hit a pickup at Maize. He died at the scene and a second driver is being treat for non life-threatening injuries.
This call came into Sedgwick County dispatch with a report of people being trapped and both were quickly freed from their vehicles.
Heavy rain was falling at the time of the crash. The accident caused eastbound Kellogg at 119th to be closed around 4:30 a.m. and it was reopened around 9 a.m.