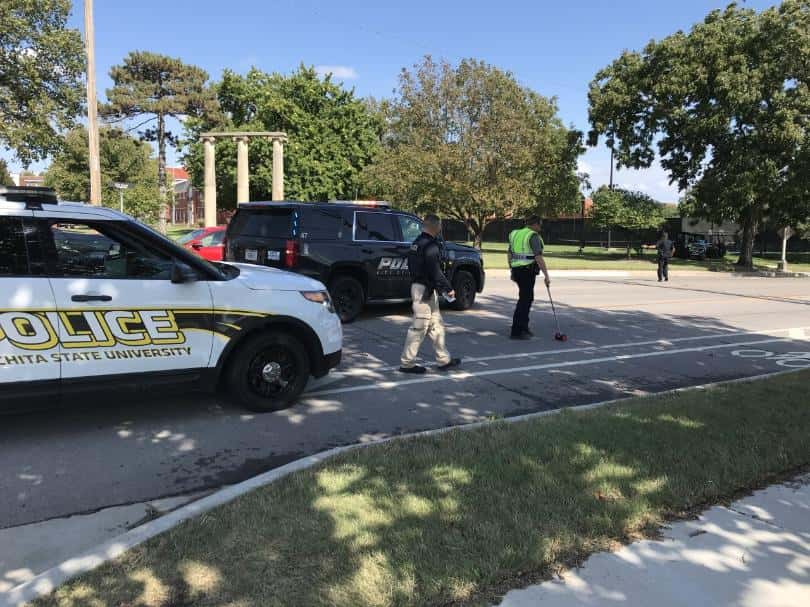 Wichita Police are looking for a car that left the scene after the driver struck and critically injured a WSU student.
It happened around 1 p.m. at 17th and Fairmont.  The woman was reportedly crossing the street when she was hit by a small red sedan that continued eastbound after striking her.
She was taken to the hospital in critical condition.  The sedan may have front end and windshield damage.
Anyone who spots a vehicle matching that description is asked to contact police immediately.