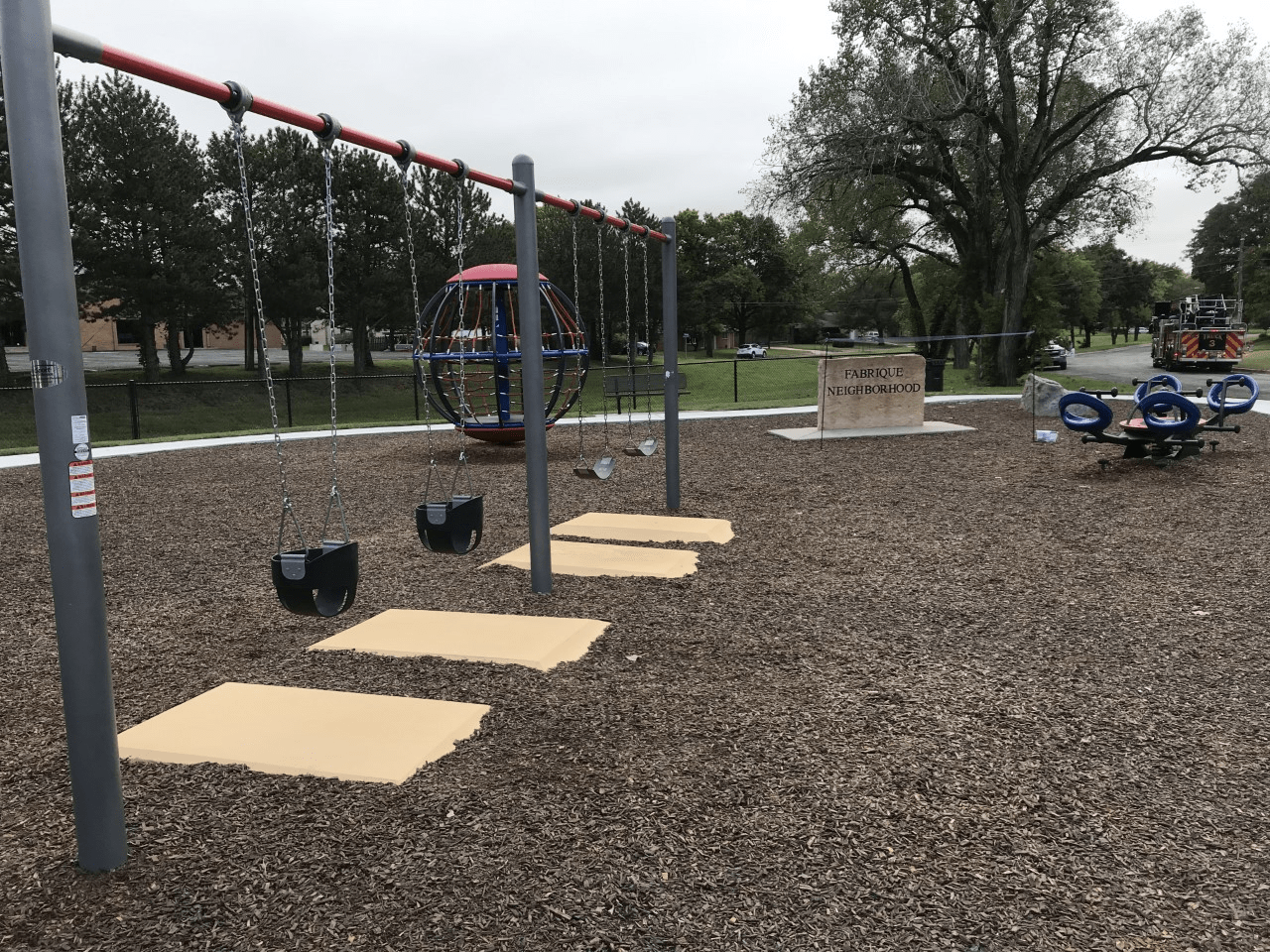 A southeast Wichita neighborhood has a new park with playground equipment and plans to add more features in the next few months.  Wichita city council member James Clendenin and members of the Fabrique Neighborhood Association gathered Thursday morning to have a ribbon-cutting ceremony for the Fabrique Neighborhood Park.
Clendenin said green space is important for the vitality of Wichita's neighborhoods, and parks provide a gathering space for the community.   The park was previously part of a floodway property in the 600 block of South Fabrique.     It was created with the help of a $98,000 grant from the proceeds of the city's sale of the Hyatt Regency Hotel.
Clendenin said benches and grills will be added to the park later, and more trees will be planted early next year to provide shade for the park.
Fabrique Neighborhood Association president David Robbins said green space was not part of the development plan for the neighborhood when it was established in the 1950s. He said the park will improve the neighborhood and make it attractive for young families.   He said it's a way for the city to invest in neighborhoods.